3 Best Eastern Conference NBA Basketball Events To Watch This Week
April 23, 2014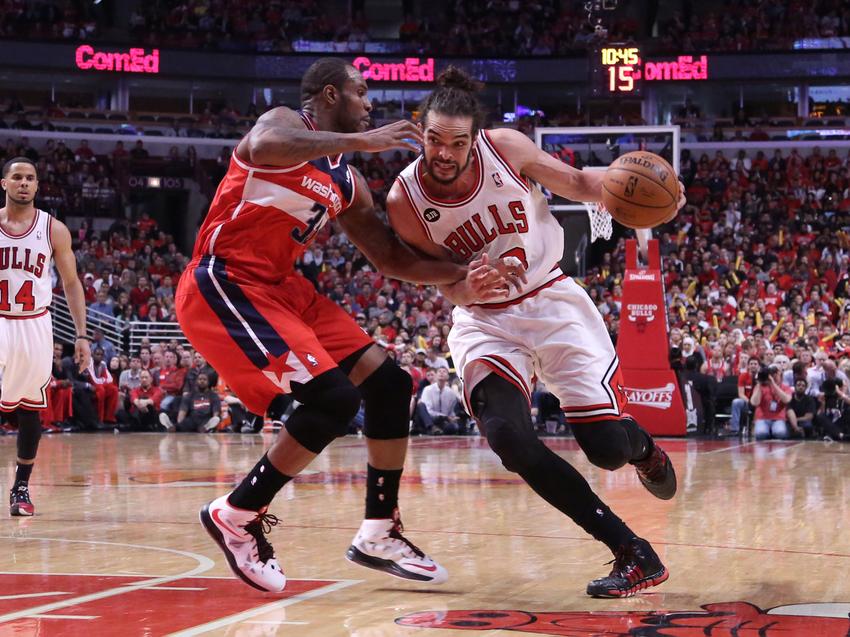 The NBA playoffs roll along, with the Eastern Conference having a lot more intrigue than a number of basketball experts initially thought it would.
NBA Eastern Conference Playoffs, First Round, Game 3:
Indiana Pacers @ Atlanta Hawks (Thursday)
This series instantly became a lot more interesting in Game 1, when Atlanta stunned Indiana on the Pacers' home floor. Indiana is playing an Atlanta team that not only failed to become a break-even team, but which couldn't even win 40 games during the 82-game NBA regular season. Jeff Teague was Atlanta's best player in Game 1. He carved up Indiana's defense. If the Pacers don't fix their problems, they're going to be in huge trouble heading into Game 4 of this series. We like Indiana to start dominating after a shaky start.
NBA Eastern Conference Playoffs, First Round, Game 3:
Chicago Bulls @ Washington Wizards (Friday)
This is another series that took an unexpected turn right out of the gate. The Wizards' offense was not bothered by Chicago's normally stout defense in Game 1 of this series on Sunday evening in Chicago. Nene Hilario dominated defensive player of the year Joakim Noah. The Wizards calmly overcame a 12-point third-quarter deficit and cruised down the stretch to win. Washington scored over 100 points and was fairly consistent throughout the course of the game. Chicago has to get back to fundamentals on defense if it wants to win this series. The Bulls should be able to cover this one.
NBA Eastern Conference Playoffs, First Round, Game 3:
Miami Heat @ Charlotte Bobcats (Saturday)
It is hard to see how Charlotte will be able to win this series, but the Bobcats can at least extend Miami to five or maybe six games, and to do that, they'll probably need to win this game on their home court. Charlotte's big man, Al Jefferson, aggravated an injury in Game 1 on Sunday. He has to find a way to be not just reasonably healthy, but fairly effective, if the Bobcats are going to make any noise against the Heat. Look for Miami to dominate all the way.
Bet these games now at Wagerweb.ag – Wagerweb is an A rated sportsbook at SBA