Revisiting the Preseason MLB Futures Odds
April 29, 2014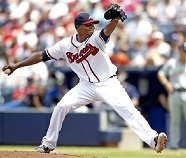 We're about 1/7 of the way into the Major League Baseball season, so I figured now was a good time to take a look back at the preseason futures odds and see which teams are making bettors nervous and which teams are making bettors happy. It should be noted that there is a long way to go. It is still early. Some of the surprising teams will fall apart later in the season, and some of the disappointing teams will get it together. Here is the list of 2014 MLB futures Vegas odds to win the World Series prior to the start of the season:
Los Angeles Dodgers 11/2
Detroit Tigers 7/1
Washington Nationals 9/1
St. Louis Cardinals 9/1
Boston Red Sox 12/1
New York Yankees 12/1
Tampa Bay Rays 13/1
Los Angeles Angels 15/1
Cincinnati Reds 15/1
Atlanta Braves 15/1
Oakland Athletics 17/1
Texas Rangers 17/1
San Francisco Giants 17/1
Pittsburgh Pirates 25/1
Seattle Mariners 30/1
Philadelphia Phillies 30/1
Baltimore Orioles 35/1
Kansas City Royals 35/1
Chicago White Sox 35/1
Toronto Blue Jays 35/1
Arizona Diamondbacks 40/1
Cleveland Indians 40/1
Chicago Cubs 60/1
San Diego Padres 70/1
Milwaukee Brewers 70/1
Colorado Rockies 70/1
New York Mets 80/1
Miami Marlins 80/1
Minnesota Twins 100/1
Houston Astros 200/1
In bold print, you will find teams that have been a pleasant surprise based on preseason odds to win it all. The opposite can be said about teams in italic print. Teams that are performing at the expected level are in standard font.
Surprising teams: will they continue to win?
The most surprising team has been the Milwaukee Brewers. The Brew Crew started the season as heavy underdogs to win it all but are dominating the NL Central. Roided up or not, Ryan Braun is off to an MVP type start. Francisco Rodriguez is off to a crazy start to the season closing out ballgames. And the starting rotation has been lights out. I expect Milwaukee to fade because I don't believe they are playing at their true talent level. They'll finish the season around .500 and won't make the playoffs.
The Atlanta Braves began the season 15/1 to win it all but they'll definitely be in the thick of things come October. They're off to a great start despite some key injuries to the starting rotation. The Braves are a balanced team with depth offensively and throughout the pitching staff. In the same division, the rival New York Mets are off to a hot start. These 80/1 longshots are playing out of their minds. And, let's be honest here, they won't keep up this pace. They are playing as well as they can. I suspect a 7-20 stretch that destroys their season isn't too far away. Minnesota and Colorado are 80-win teams at best. Forget about them.
Disappointing teams: are they doomed?
The Los Angeles Dodgers came into the season as the favorites to win it all. And for good reason. They are stacked everywhere with talent. But much of that talent hasn't produced thus far. Yasiel Puig, Carl Crawford and Andrew Ethier can't seem to get things going. That all-world outfield isn't looking so all-world right now. But have no fear, they'll put it together.
The 1-2 combination of Clayton Kershaw and Zack Greinke is, far and away, the most dynamic pitching duo in the game today. Los Angeles was ready to fire Don Mattingly at this time last year. Then they rolled off 44 wins in 52 games and became one of the best teams in baseball. They'll do it again. There is no doubt in my mind the Dodgers are the best team in baseball. I don't care what their current record is.
The Tampa Bay Rays are another favorite to get off to a slow start. This team always seems to be in the thick of things in the AL East despite a small payroll going up against big market teams. They have many talented players such as Evan Longoria and David Price. And probably the best manager in the game (Joe Maddon). But I'm not so sure the Rays will get to the playoffs this year. Losing Matt Moore to a season-ending injury will prove costly.