3 MLB Baseball Events To Watch This Week
May 21, 2014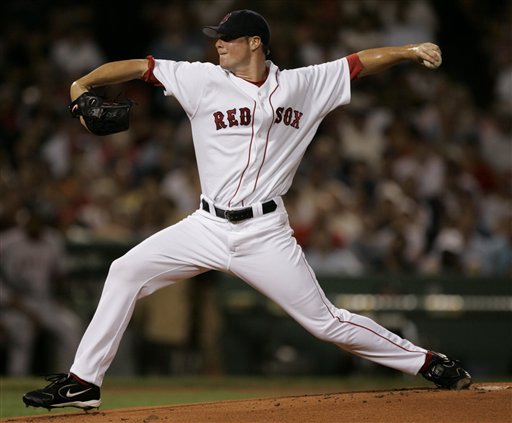 The baseball season is winding its way toward the month of June, which means that any team that has been horrible through the first one and a half months of play is coming up on that point in time when it has to start winning consistently in order to have a shot at the playoffs.
MLB Baseball: Toronto Blue Jays @ Boston Red Sox (Thursday)
The Blue Jays and Red Sox are part of the muddled American League East, in which no team is more than five games over .500 at this point in the season. The A.L. East has been the toughest division in baseball over the past 10 years or so. It's been such a tough prize to win, given its abundance of depth. The Blue Jays were supposed to add to this depth last year, but they never could gel on the field. This season, they have a chance to get it right. They're right alongside Boston in the race, a little bit behind the New York Yankees. Buerhle faces off against Lester in this matchup and as good as a season as Mark Buerhle is having we still like Lester at home to get the win. Bet this game now
MLB Baseball: Oakland Athletics @ Tampa Bay Rays (Thursday)
The Oakland Athletics have fought past multiple injuries to their projected opening week starting rotation, and they have managed to come out on top in the American League West after a month and a half. The Athletics are relentless, and they have managed to find a winning formula that has eluded their competitors, the Texas Rangers and Los Angeles Angels. The A's have been steady in ways that Tampa Bay has not. The Rays are arguably the biggest disappointment in the American League, and only Cleveland comes close. Tampa Bay needs to get hot. We like Oakland here. Gray has a much better ERA than does Archer. Twice as good in fact.  Bet this game now
MLB Baseball: Cleveland Indians @ Baltimore Orioles (Thursday)
Speaking of the Indians, they have suffered a few injuries to position players, and their starting rotation isn't as deep as it once was, but that's still no excuse for the horrendous start the Tribe have endured so far this season. Cleveland was felt to be a team that had most of the pieces in place for a big run in 2014. The Tribe fell just one game short of the Detroit Tigers in 2013, and made the playoffs in one of Major League Baseball's feel-good stories. The Indians have to find a spark in Baltimore over the weekend. This game starts a four-game set. We like Cleveland to get the win here. It is Tomlin vs Chen on the mound. Bet this game now
All these games and many more can be found at Wager web sportsbook.