Handicapping Major League Baseball Teams as of June 11, 2014
June 11, 2014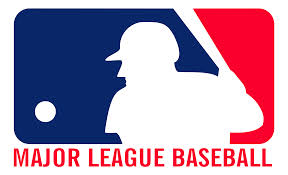 We are approximately 2/5 of the way through the 2014 baseball season. It's been an interesting season to say the least. There are teams I expected more from that are disappointing, and teams that have been a pleasant surprise. At the 2/5 mark, this is how I would handicap each team's chances to win the World Series: (see MLB standings here)
Detroit Tigers (6/1): I know the Tigers have question marks in the bullpen, but I'm not concerned. They'll pick up an extra arm before the trade deadline.
Oakland Athletics (8/1): Billy Beane's boys just keep on winning. Oakland has a solid lineup and deep pitching staff. But can they finally win in October?
San Francisco Giants (8/1): Across the bay, the 2010 and 2012 World Series champs are back in form. The Giants are the best team in the NL right now.
Los Angeles Dodgers (10/1): I'm still a believer of the Dodgers. They got off to a miserable start last year. They're too talented to be this average.
Toronto Blue Jays (11/1): The middle of the Blue Jays lineup is brutal for opposing pitchers (Bautista-Encarnacion). And the rotation is pretty good too.
Los Angeles Angels of Anaheim (13/1): If Jered Weaver can get back to his old form, the Angels will be tough to beat. The lineup produces.
Milwaukee Brewers (15/1): I'm still not completely sold on Milwaukee. But they are good, especially when Braun is healthy. Will Smith-Francisco Rodriguez is a lights out bullpen duo.
Atlanta Braves (17/1): The Braves aren't quite what I expected. But they're still the NL East division leaders.
St. Louis Cardinals (19/1): Never give up on the St. Louis Cardinals. They've won World Series titles with less talented teams.
Baltimore Orioles (20/1): If Chris Davis regains his 2013 form, Baltimore will be in the thick of things. Is this the year they finally get over the hump?
Boston Red Sox (22/1): The Red Sox lost 10 in a row and then won 7 in a row. Which team will show up the rest of the way? Who knows?
Texas Rangers (22/1): Texas has something with closer Joakim Soria. He's back to his old self. But can they get enough out of the starting pitching?
Seattle Mariners (24/1): Seattle has been pretty much what I expected – a .500 baseball team. Win one, lose one. It will probably be that way the remainder of the season.
Kansas City Royals (26/1): The Royals pitching staff has been solid, but they just haven't shown any power. Can Eric Hosmer and Billy Butler breakout?
Colorado Rockies (27/1): If Troy Tulowitsky has it in him to win an NL MVP, the Rockies have a shot to make the playoffs.
Washington Nationals (29/1): Washington has been a disappointment, but it shouldn't come as a surprise with Bryce Harper missing most of the year. They're going to need Stephen Strasburg to dominate to have any chance.
New York Yankees (29/1): It's hard to believe the Yankees can't score runs playing in that ballpark. Pitching has been okay, but will need to find another bat before the trade deadline.
Cleveland Indians (32/1): The Indians got off to a horrible start but are coming back to the pack. They got close last year and have shown flashes this year.
If you can't find your team on this list, that's because your team is terrible and has no chance to even make the playoffs. Sorry to be the bearer of bad news!