College Football Teams to Ride in 2014
July 28, 2014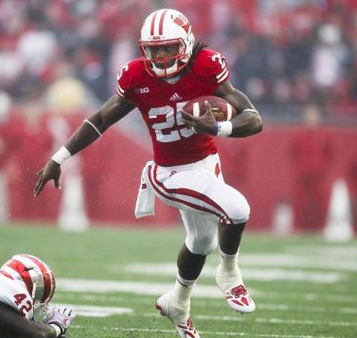 Looking for some College Football teams that will make you some big bucks in 2014? I've compiled a list of teams I think will be profitable to us sports bettors and why. Let's take a look…
Teams facing Wisconsin
Wisconsin was 9-3-1 ATS last season. The Badgers have been a consistent Big Ten power the past decade. Because of their reputation, Wisconsin will be heavily favored in many games. I think you should bet against Wisconsin because they have issues at quarterback and defensively. If Wisconsin finishes 8-4 this year, I'll be surprised. But they're going to be favored in at least 9-10 games. Bet against Wisconsin on a regular basis and I'll bet you win 8-9 of those games.
Teams facing Oklahoma
Oklahoma defeated Alabama in the Sugar Bowl to end their 2013 season. The Sooners return most of their starters, including quarterback Trevor Knight. Knight was fantastic in the Sugar Bowl, which is part of the reason national pundits are predicting Oklahoma will contend for a national title in 2014. Unfortunately, it was just one game. Knight was mediocre most of the season. Oklahoma will be heavily favored often. They were 8-5 ATS last year. I expect them to reverse that in 2014.
Teams facing Auburn
Auburn was College Football's biggest surprise in 2014. Not only did they earn a spot in the BCS Championship Game, the Auburn Tigers were 12-2 ATS. Auburn is considered one of the favorites to win it all this year. That means the Tigers will be heavily favored often. However, I'm not sold on Auburn repeating its 2013 success. The loss of Tre Mason (and others) is going to be difficult to replace. On top of that, Auburn is now the hunted, not the hunter.
Kentucky
Don't get me wrong – Kentucky isn't going to be any good. But they're Kentucky, which means the general public will bet big against them, and often. Kentucky is one of those teams the general public loves to bet against because they're always so mediocre. But Mark Stoops is improving the program. Kentucky will get better this year and just might surprise people. They won't win but 5 or 6 games straight up, but I do think they'll cover the spread more often than not.
Michigan State
I love me some Mark Dantonio. That guy can coach. He's not exactly the classiest fellow, but dude knows how to coach. Michigan State has been a defensive team recently under Dantonio. That is their reputation. Therefore, they won't be double-digit favorites often. But I expect MSU's offense to be significantly better than the past few seasons. Connor Shaw is a young, up-and-coming quarterback and MSU still has talent at running back.
Baylor
The Big-12 Conference isn't going to be very good in 2014, again. The conference is down right now. Baylor and Oklahoma are clearly the teams to beat. Baylor doesn't have much of a defense, so they're going to be a difficult team to predict. But I do think they can cover the spread often because of their unstoppable offense. Bryce Petty is a legitimate Heisman candidate. Baylor will score 40 points most games. And since they aren't a traditional national power, they won't get as much respect as Oklahoma.