NBA Odds Post Kevin Love Trade
August 11, 2014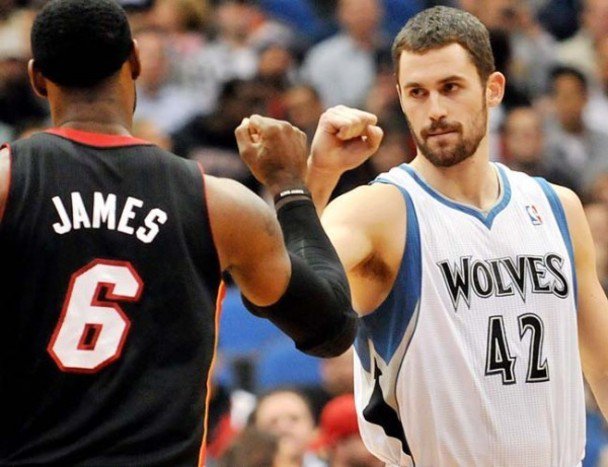 The Kevin Love trade did not come as a shock to very many people, especially the folks at South Point sportsbook in Las Vegas, Nevada.  They adjusted the line well over three weeks ago for a trade that "they knew was coming".  The odds for the Cleveland Cavaliers to win it all moved down to 5 to 2 odds and have stayed in the realm ever since. The trade actually didn't take place until several days ago. Many have speculated that it was going to happen.  The NBA can still in fact veto the trade according to this news article.
"We've had it at 5-to-2 for a while because we pretty much knew it was going to happen," Bert Osborne, sportsbook manager said. "So I was ahead of the curve on this one."
"Apparently, these guys should go into the business of soothsaying as well as being sports bookies." says Scot Morris at SportsbookAdvisor.com.  "But to be honest, it did look like the trade was a 'sure thing', which is a bad word on our industry.  Really no point in exposing your book at better odds and there really is no major disadvantage to that action."  he added.
Current NBA Odds at Bovada.LV
Odds to win 2015 NBA Championship
Cleveland Cavaliers
5/2
San Antonio Spurs
4/1
Chicago Bulls
11/2
Oklahoma City Thunder
6/1
Los Angeles Clippers
12/1
Houston Rockets
16/1
Dallas Mavericks
18/1
Golden State Warriors
22/1
Washington Wizards
33/1
Indiana Pacers
40/1
Miami Heat
40/1
Portland Trailblazers
40/1
Memphis Grizzlies
50/1
New York Knicks
50/1
Toronto Raptors
50/1
Brooklyn Nets
66/1
Charlotte Hornets
66/1
Los Angeles Lakers
66/1
Atlanta Hawks
100/1
Boston Celtics
100/1
Denver Nuggets
100/1
New Orleans Pelicans
100/1
Phoenix Suns
100/1
Minnesota Timberwolves
150/1
Detroit Pistons
200/1
Orlando Magic
200/1
Sacramento Kings
250/1
Utah Jazz
250/1
Milwaukee Bucks
300/1
Philadelphia 76ers
300/1