Why You Should Use a SBA Top Rated Sportsbook?
August 28, 2014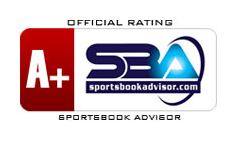 We are often asked why our readers should use one of the online sportsbooks we recommend. There are other blog sites out there that review online sportsbooks and hundreds of online sportsbooks to choose from. So why is it important that you use a SBA top rated sites? Let's take a look…
We have a personal relationship with the online sportsbooks we trust
What does this mean for you? It means we can help you out when communicating with our highly rated sportsbooks should you have a problem. Our personal relationship with the sportsbooks is to your benefit. We are here to make your online sports betting experience pleasant.
What we will do for you is if you have any problem with any online sportsbook we have referred you to, we will get in contact with customer service on your behalf. We will communicate with them to determine the problem and how we can help rectify the problem. That's what we do for our readers, but we are only able to assist with the sportsbooks on our Top Rated list.
What Makes These Online Sportsbooks So Popular
The sportsbooks we have on our list are extremely reliable. The reason for that is they have all the bells and whistles an online sportsbook should. That includes real-time odds on virtually every sporting event imaginable, prop bets, contests, easy deposit options, fast payouts, quality software, etc.
All of the sportsbooks on our list have been personally rated high by us here at Sportsbookadvisor.com. They all meet our requirements for recommendation. We have high standards for online sportsbooks. We've checked out dozens of them and, quite frankly, most just weren't worth our time.
What Makes Other Online Sportsbooks So Lame
There are literally hundreds of different reasons we refused to recommend some of the other online sportsbooks. The main reasons were as follows:
Lines don't update often enough: This is our biggest pet peeve. Many of these online sportsbooks are very lazy. They don't invest the time or money to ensure the lines up accurate. What happens is you will often go to place a bet only to find out the line has changed. Some sites don't do a very good job of keeping this important information accurate. Many players end up betting on a spread they don't like because they don't notice the change.
Odds aren't favorable: Parlay and teaser odds are not the same from one sportsbook to another. Also, some sites consider a pushes a loss on parlays. We only recommend sportsbooks with favorable parlay odds. Otherwise, we feel like our players would be getting ripped off.
Don't payout fast enough: When you request a payout, you want your money fast, not in 3 months. The fact of the matter is many of these online sportsbooks are very slow at paying out players. And that is just plain lame. We've had so many complaints in the past from players that weren't receiving their payouts in a timely manner, so we no longer recommend online sportsbooks that don't payout quickly.  Check out our top rated sportsbooks today.