Are Bitcoins the Future of Online Sports Betting?
September 1, 2014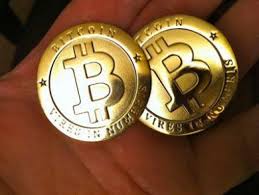 Online sports betting is no longer a "new" thing. It's been around for many years and has evolved quite well. Millions worldwide gamble on sports on the Internet. It's convenient and – assuming you're using a trusted website – it's safe. In the early days of online sports betting, sports bettors made deposits mostly via Western Union and received a check on their winning usually a few weeks after requesting a payout.
Nowadays, Western Union is a bit outdated, although some online gamblers still use it to make a deposit. After a few years, eChecks and credit/debit cards became the big players in the online gambling world. Depending on where you live, those methods of deposit are still popular. But there is something "new" that could potentially, in the future, take over the world of online gambling and sports betting – Cryptocurrency.
If you are looking for sports betting help check out BetQL where you can find NFL expert picks
Bitcoins Accepted at SportsBettingOnline.ag
Bitcoin is a software-based online payment system. Bitcoins are Internet coins that can be used to make purchases online without using a bank account. Bitcoin has grown in popularity in the online gambling world since its inception in 2008. We have jumped on board with the growing Cryptocurrency trend – not just Bitcoin – and have sought out online sportsbooks that offer Bitcoin or other Internet coins.
On our list of top rated online sportsbooks, Top Sportsbooks now accept Bitcoin as a form of deposit. We're really excited about this and think you will be as well. Bitcoins are especially popular by online gamblers in the United States.
What Does the Future Hold for Bitcoin and Other forms of Cryptocurrency for Online Sports Bettors?
Predicting the future is difficult, but there's no reason to think the popularity of using cryptocurrency to fund online sportsbook accounts will decrease. In fact, the popularity is likely to grow. Bitcoin is extremely popular but it isn't the only form of cryptocurrency out there. Hundreds of companies have created Internet coins. Some aren't so good, others are.
As I previously mentioned, there are literally hundreds of companies that have created Internet coins. But we are still in the infancy stage of the industry. Bitcoin is the most popular because they jumped in the game early on, and it is trustworthy. The future of cryptocurrency in online sports betting will depend on how many online casinos hop on board and how well the online gambling community gets the word out about the benefits of using Internet coins.