UK Bookmaker News
September 1, 2014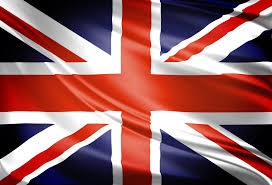 Two UK sportsbooks in the news this week: Titan Bet and Paddy Power.
TitanBet.com (SBA Rating C) announces new web address for site facing UK clients only. From their official press release: "the new Titanbet.co.uk has been specifically developed to suit the UK market offering casino games, poker, sports betting, and bingo all under one roof, and most importantly, one shared wallet. 

As of September 1st 2014, all new players from sports, casino, and poker traffic from the UK need to be directed to the UK website so please make sure to modify your links accordingly. For bingo, this change will take place on September 8th. Existing players will continue to use the .com sites, and will also be migrated on September 8th."
Paddy Power:
Irish bookie Paddy Power (SBA Rating A) profits fell sharply the first half of 2014 according to various online sources.  They're operating profit fell 20% from this time last year. The company cites unfavorable betting outcomes.
"There has been an extraordinary run of results. We always say to people that the run of results can go against bookies. Every separate event is a new coin toss," Chief Financial Officer Cormac McCarthy told Reuters.