What We Learned From College Football Week 2 Results
September 8, 2014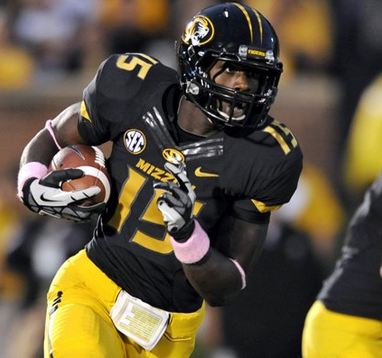 There are now two weeks in the books for the 2014 College Football season. We've learned that the Big Ten Conference is horrible (no surprise). We've learned that the Pac-12 and SEC are, far and away, the best conferences (no surprise). We've learned that either Notre Dame is legit or Michigan is as bad as they were during the Rich Rodriguez era. For Michigan fan's sake, we hope it's the former, but fear it could be the latter. For us sports bettors, this is what we've learned…
Missouri deserves more respect than Vegas gives them
I'm not sure why but I stayed away from the Missouri-Toledo game. I couldn't quite figure out why Missouri was merely a 3.5-point favorite against a vastly inferior team. Sure, this is a road game but Toledo is not good. In fact, they're really bad. Missouri has talent and athleticism. Missouri made some folks money by thrashing Toledo. They deserve more respect going forward. This is a good football team. If Vegas keeps disrespecting them they will continue to cover with ease.
Stay the hell away from Iowa!
The Iowa Hawkeyes are a confusing team. They don't seem to know what they want to do offensively. They played a less talented team on Saturday (Ball State) and needed a late rally to win the game, but didn't come close to covering the 17.5-point spread. Up next is Iowa State for the Hawkeyes. They open as a 14-point favorite but rarely cover in this series. Of course, they just might play their best game of the season. Or they could lay an egg. Neither would surprise me. Therefore, I'm staying away from them for the time being.
Kansas State gets more respect than they deserve
I'll be honest – Kansas State isn't a very good football team. They have an inconsistent quarterback and a mediocre defensive line. For some reason this was a preseason Top 25 team and I'm not sure how they earned that respect. They are getting just as much respect from Vegas. Kansas State is lucky to have beaten a horrible Iowa State football team on Saturday. Because of their Top 25 ranking, they'll continue to get respect from Vegas. Bet against them at every opportunity until the heavy bettors catch on.
Oklahoma State will be a headache for the gamblers
Another team I suggest staying away from is Oklahoma State. It shouldn't be a surprise considering their inexperience that the 'Pokes are an inconsistent team. They're tough to project because one week they will look good and mediocre the next. Oklahoma State gave Florida State a scare in Week 1, but did not play well in Week 2 against FCS Missouri State. The Cowboys will likely cover 50% of the time, which isn't good enough to turn a profit on them.
The only thing we know about USC is they can take advantage of breaks
I'm not trying to downplay USC's win but, let's be honest here, they were extremely fortunate to have beaten Stanford. And that is an overrated Stanford team. If not for some gifts from Stanford, USC doesn't win that game. The Trojan's offense was inept for much of that game. Take this win for what it really was – a nice victory for the program. But don't assume they are going to dominate going forward because of this win.