5 Opportunities to Make Some Money This Weekend on College Football Games
September 18, 2014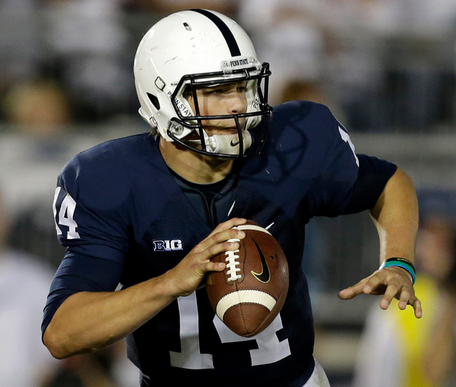 Rough first few weeks at the sportsbooks this fall? No worries, I'm going to help you find some opportunities to make your money back. There are 5 games this weekend that I like. I'm not saying these are locks by any means. But I do think they are likely winners against the spread. If you're uncertain which games to bet on, perhaps this will help:
Missouri (-14) Versus Indiana
I'm a bit perplexed as to why this line isn't higher. Indiana is a bad, bad football team. Missouri isn't as talented as a season ago but they are far superior to Indiana. And this game is in Columbia, Missouri. The Tigers can score 50 against Indiana. Sure, Indiana will probably score, but not near enough. Ooh Rah Mizzou Rah cruises to a 24-30-point victory.
UMASS (+30) At Penn State
Penn State has a nice defense and a solid quarterback. They simply don't have a great offense. Penn State will have to shut UMASS out in order to cover the 30-point spread, and even that might not be enough. UMASS isn't a good team. They're really bad. But Penn State struggles to score points. I could see this game being a 27-6 victory for Penn State. But I have a hard time believing they'll score enough to cover the 30 points.
Georgia (-35) Versus Troy
I usually stay away from 35-point+ spreads. I always get nervous that the coach will let up on the gas in the second half and a 35-point halftime lead will end up at 30 or less. I'm not too concerned about this one. Georgia is coming off a tough loss to South Carolina. They'll be more than motivated and will let their anger out on Troy. They know that if they have any chance to work their way into the College Football Playoff they're going to have to lay the wood to teams such as Troy. Georgia wins this one 49-7.
Vanderbilt (+20.5) Versus South Carolina
I don't like big road favorites in conference games. Especially when the road favorite is coming off a big win. South Carolina dropped Georgia last week but they're not near as good as they played. Vanderbilt isn't a good team. I recognize that. But I do think they can keep this game tough. South Carolina lacks experience at quarterback, so I can see a couple of key turnovers keeping Vanderbilt close until the 4th quarter. South Carolina will win the game, but not by 21.
Texas A&M (-28) At Southern Methodist
I would be surprised if this wasn't a pseudo-home game for the Aggies. Texas A&M has moved on quite well after the departure of Johnny Manziel. They have an explosive offense and their defense is much better than expected. Southern Methodist is one of the worst teams in the country. Aggies will cruise to a 40-point victory in a meaningless non-conference game. Well, meaningless for those not gambling on the game!