5 Opportunities to Make Money on NFL Week 3 Games
September 21, 2014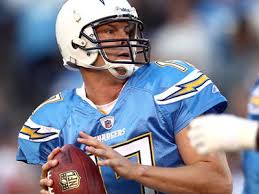 Two weeks of NFL football games are in the books. Whether or not you're up at the sportsbooks, it's time to move on to Week 3 and try to make some more money – or to start winning. Can't pick your games? Let me help you! Here are 5 NFL Week 3 games that I'm confident can make you money. Perhaps you can throw these games together in a 5-team parlay.
San Diego (PK) At Buffalo
San Diego is coming off an impressive win over the defending Super Bowl champs. Now they have to travel on the road clear across the country to take on an improving Buffalo Bills squad. This sets up for what is often a classic letdown performance. I just don't think it's going to happen. San Diego is still a superior team to Buffalo. I have confidence in Phillip Rivers on the road. They aren't going to blow the Bills out, but I would be surprised if Buffalo won the game. This is one of my most confident picks this week.
Dallas (PK) At St. Louis
This one was a bit surprising. I expected Dallas to be at least a 3-point favorite here because the Cowboys have so many fans. St. Louis, on the other hand, does not. Dallas appears to have righted the ship after a horrendous week 1 performance. St. Louis has been rather impressive thus far despite losing Sam Bradford. This is a spot Tony Romo excels at – on the road against an average team. It's the big games where he struggles. Dallas scores enough points to win this game. They have the better offense.
San Francisco (-2.5) At Arizona
San Francisco choked away the game against Chicago last week. They're better than they played in the second half. I don't think they're getting enough respect from Vegas in this game and I think it's because of the second half collapse a week ago. What happened a week ago holds no bearing on the current week. San Francisco has a better defense and quarterback. I like San Francisco to win fairly easily. A 10-14 point victory wouldn't surprise me. Give me the 49ers at –2.5 all day in this one.
New England (-13) Versus Oakland
Needless to say, the New England Patriots aren't the same team as they were 5 years ago. Tom Brady is merely a game manager now. He doesn't make big plays like in years past. But they're at home facing a mediocre Oakland Raiders team that is traveling clear across the country. I love betting on teams that are on the road with a mediocre quarterback. That's why I am taking the Patriots to cover the 13 points. They'll win 27-9.
Miami (-3) Versus Kansas City
Stick a fork in the Kansas City Chiefs. They're done. When the Chiefs faltered on the 3-yard line a week ago against Denver, that was the dagger in their season. Sure, it's only week 3 but this is a Chiefs team that is facing a difficult schedule and has very little margin for error. They had an excellent opportunity to steal a big game on the road and came up short. At 0-2, they'll start pressing. Miami, on the other hand, is on the rise. The Dolphins will pull away in the 4th quarter en route to a 24-13 victory.