College Football Week 5 Picks Against the Spread
September 26, 2014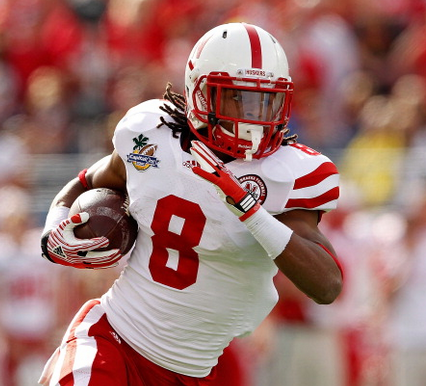 Week 5 in the 2014 College Football season is upon us. There are some big games on Saturday and some golden opportunities to make a few bucks. Here are my picks against the spread for Saturday:
Minnesota (+7) at Michigan
Minnesota doesn't exactly have much of a history of success in Ann Arbor. Michigan has owned Minnesota over the years. However, that was then, this is now. The current Michigan team simply doesn't stack up well with Michigan teams of the past. The Wolverines were exposed last week by a mediocre Utah squad and pounded the week before by Notre Dame. Minnesota isn't anything special, but 7 points is far too much for an equally mediocre Michigan team.   Pick:  Michigan 21 Minnesota 19
Wisconsin (-33.5) Versus South Florida
It's a real shame what has happened to South Florida over the past few years. Former coach Jim Leavitt built them from the ground up into a winner. Now they're back at the bottom. Wisconsin rushed for a Big Ten record 645 yards last week. They'll run at will again this week against a horrible South Florida team.  Pick: Wisconsin 49 South Florida 9
Iowa (-13.5) At Purdue
Iowa has lost 11 times over the past 8 years as a double-digit favorite. That alone could scare you away from this game. The reason Iowa struggles to cover big spreads is because head coach Kirk Ferentz is ultra-conservative with the lead. Iowa's offense has been lousy thus far but finally Ferentz has decided to start the right quarterback – C.J. Beathard. Beathard has an NFL arm and Iowa's offense has performed much better with him under center.  Pick: Iowa 37 Purdue 13
Penn State (-10) Versus Northwestern
Penn State is performing very well under first-year coach James Franklin. They just might be the Big Ten's best team. Granted, that's sort of like being the top athlete in the Special Olympics, but you get the point. Northwestern is bad. Real bad. Penn State has an excellent defense and a solid passing attack. Penn State should roll to a blowout victory, at home, in this one.  Pick: Penn State 35 Northwestern 14
Baylor (-23.5) At Iowa State
Iowa State got a fluke victory at Iowa thanks to poor coaching 2 weeks ago. After a week off, they are set to take their annual whipping from Baylor. This spread surprises me. Baylor has an unstoppable offense. Iowa State has a lousy defense and an equally lousy offense. Baylor won't have any problems covering this spread.  Pick: Baylor 52 Iowa State 14
UTEP (+31) At Kansas State
I'll be honest. I couldn't tell you a damn thing about UTEP's football team. Nor do I care about them. However, I do know Kansas State quite well. They're coming off a tough loss to Auburn and proved the week before that mediocre teams give them fits (close victory over Iowa State). Kansas State isn't going to even show up for this one. They'll win the game, but it will be much closer than what it should be.  Pick: Kansas State 31 UTEP 21.
Nebraska (-17.5) Versus Illinois
If Purdue isn't the worst team in the mediocre Big Ten, Illinois is. The Fighting Illini have struggled to beat some really bad teams. Nebraska appears to have righted the ship after a somewhat rough start to the season. Nebraska will run the ball at will all day long. This is one of my most confident picks of the week.  Pick: Nebraska 41 Illinois 13