Recap of NFL Week 3 Against the Spread and Over/Unders
September 26, 2014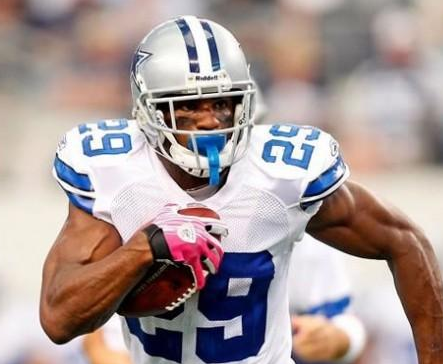 NFL Week 3 was very entertaining. There were many good games and close finishes. As far as gambling went, the favorites went 7-8-1 against the spread. The overs hit 9 of 17 games. Let's take a look at each game with a "hindsight is 20/20" approach and figure out where things went wrong or right for the bettors:
Atlanta (-6.5, 47.0 total) 56-14 Win Over Tampa Bay
Ok, be honest, you didn't expect Atlanta to drop 56 on Tampa Bay. The Falcons covering the spread wasn't a surprise. But it should have been a surprise that Atlanta impersonated a major college football team facing a directional school.
Cincinnati (-6.5, 45.0 total) 33-7 Win Over Tennessee
To me, this was a toss-up. I expected Cincinnati to win but wouldn't have been surprised if Tennessee beat the spread. The blowout was surprise. Tennessee was sent back to reality.
Dallas (-1.5, 45.0 total) 34-31 Win Over St. Louis
This is the type of win that could turn a team's season around. I expected Dallas to win by 3-7 points, so I was right. However, I never would have seen them winning thanks to a massive rally.
New Orleans (-10, 49.5 total) 20-9 Win Over Minnesota
I'm not surprised New Orleans covered the spread. But I expected them to win by more and score more points. The 49.5-point spread may have been a tad high given Minnesota's offensive struggles, but I'm surprised New Orleans didn't score 30+.
Indianapolis (-6, 45.5 total) 44-17 Win Over Jacksonville
Indianapolis picked up their first win of the season in blowout fashion. This game doesn't surprise me at all. Indianapolis is a much better team than Jacksonville. Not surprised on the over hitting either.
Baltimore (-2, 43.0 total) 23-21 Win Over Cleveland
This game could not have been any closer to the handicapper's projections than it was. ATS was a push and the over hit by a point. You don't see that happen very often. I'm a little surprised Cleveland kept it so close, however. But at least I didn't lose on the game!
New York Giants (-1, 41.5 total) 30-17 Win Over Houston
The New York Giants appeared to be headed towards a miserable season. For at least one week they appear to have righted the ship. This shouldn't be much of a surprise. New York has talent. It's just a matter of putting it all together.
Detroit (-1, 51.0 total) 19-7 Win Over Green Bay
I thought Green Bay would win this game. I expected a much better performance against a suspect Detroit defense. For some reason the Packers offense just couldn't get it going.
Other Games ATS and Over/Unders
The remaining games were as follows:
Arizona (+3, 41.5 total) 23-14 Win Over San Francisco
Seattle (-4, 48.0 total) 26-20 Win Over Denver
Kansas City (+5.5, 43.0 total) 34-15 Win Over Miami
Pittsburgh (+3, 42.0 total) 37-19 Win Over Carolina
Chicago (+1.5, 44.5 total) 27-19 Win Over New York Jets
If you lost money in Week 3, I hope you turn it around in Week 4. Good luck at the sportsbook!