MLB 2014 Preseason Futures Odds: What Went Right and What Went Wrong
September 29, 2014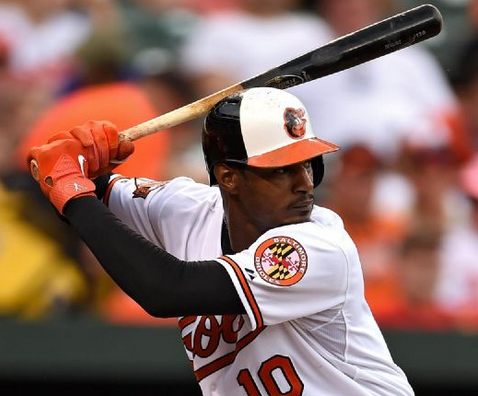 As we head into the 2014 MLB post-season, it's time to take a look back to some preseason predictions. Based on Las Vegas odds to win the World Series in the preseason, some of the favorites made the oddsmakers look smart. Others didn't fair so well. Let's take a look back at what Las Vegas oddsmakers were right and wrong about:
Teams Vegas Wasn't High On
The teams that Las Vegas wasn't high on include Minnesota, Houston, Miami, New York Mets, Chicago Cubs, Chicago White Sox, Philadelphia, Colorado, and San Diego. All of those teams were 100-1 odds or worse. None of those teams were ever in playoff contention this year. So Vegas did well projecting the teams that essentially had no chance to win the World Series.
None of those teams failing to be in contention this year came as a surprise to anyone. I'm sure there were fans out there that jumped at the opportunity to wager on a 100-1 odd team because of the potential payout. However, that simply wasn't a smart bet, even for a small amount. Those teams all were clearly headed to miserable seasons.
Teams That Disappointed Vegas Oddsmakers
The teams that Vegas considered legitimate contenders that disappointed were Tampa Bay, Texas, Cincinnati, New York Yankees, and Boston. All of these teams were 20-1 or better. I'm surprised by a few of these teams and not surprised with the disappointing seasons the other teams had. New York had too many offensive deficiencies to content. Cincinnati had too many defensive and pitching deficiencies to contend. Texas had too many injuries.
Tampa Bay and Boston were disappointments, in my opinion. Tampa Bay has been a contender nearly every year the past 5-6 seasons. It was surprising they were out of it so early. Boston, the defending champs, weren't very defensive of their title. They were 12-1 to win it all entering the season, but never were much of a factor in the AL East. A last place finish was very surprising.
Teams That Surprised Vegas
Baltimore (40-1) and Kansas City (50-1) were the biggest surprises this year. Both teams are playoff bound and most did not see this coming. Baltimore ran away with the AL East title and have the 2nd best record in the American League. You could also throw the Los Angeles Angels of Anaheim (20-1) in there to a lesser extent. The Angels had the best record in baseball but weren't one of the top 5 favorites.
Baltimore had one of the most potent offenses in baseball and also a solid pitching staff. The Orioles are going to be tough to beat in the post-season. Kansas City was carried by a dominant bullpen and decent starting pitching. The Royals have some serious issues on offense, however. They have absolutely no power.
Teams That Performed as Expected
As expected, there were a few contenders that Vegas was dead right about. Those teams were Los Angeles Dodgers, Detroit, Oakland, St. Louis and Washington. The Nationals were a bit of a surprising favorite (11-1) after their disappointing 2013 season. But Vegas saw potential and talent…and they were right. Washington took over the NL East for good in the second half and have been one of the best teams in baseball since May.
The Tigers (8-1 preseason) have been up and down all year but still made the playoffs. Kansas City gave them a good battle in the AL Central. The Dodgers (7-1) and St. Louis Cardinals (11-1) will enter the post-season as two tough teams to beat. Clayton Kershaw had one of the best seasons in modern day history. St. Louis got hot the second half of the season. Both of those teams have what it takes to win it all.