Week 6 NFL Football Picks Against the Spread
October 11, 2014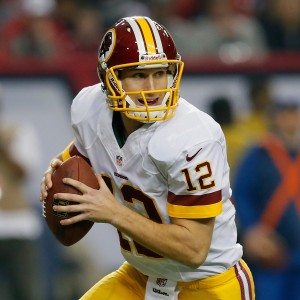 Week 6 in the NFL promises to bring some excitement and some drama. Expect a few shake ups today.  With that said here are the picks that we have isolated as good picks for Week 6 NFL 2014:
NY Jets +9 vs Denver
I know what you are thinking… WTF?! Right? Well we are thinking that too. But the ATP (Against the Public) numbers are in and they clearly point to taking the Jets at home here.  The perfect storm for ATP (Against the Public) has happened. 1) It is the most heavily bet game of the afternoon. 2) It is the most lopsided bet game of the afternoon (91% on Denver and 9% on NY Jets). 3) It is nationally televised and in the mainstream public's conscious, meaning that it isn't some obscure college game. The bettors know these teams very well in other words. With that said we have no choice but to throw some coin on the New York Jets at home getting nine points. (10 pts. at Bovada.lv at the time of this publication).
Jacksonville +4 at Tennessee
Welcome to "The Ugly Bowl". Both teams mentioned here are bad.  Jax is 0-5 and Tennessee is 1-4. This lined opened at the Titans -6.5. The line has since dropped to -4 since it was announced that Jake Locker is doubtful and Charlie Whitehurst is the probable starter.  The lean here is Jax because they are 5-1-1 ATS against the Tennessee Titans in their last seven meetings. Also, Tennessee is probably feeling a bit hung over from last weeks meltdown when the Cleveland Browns came back from a 20+ point deficit to win in Tennessee. We look for rookie Jax QB Bortles and his Jags to come out and have their best game as a unit to date and hang tight with Tennessee and possibly beat them straight up.
Washington +3.5 at Arizona
Our final pick of the day takes place on the left coast. Washington goes across the country to take on the Arizona Cardinals at 4:25 pm EST.  The Arizona head coach says he doesn't know who will start at QB this week and truly believes that. Chances are when coaches talk like that it means it will be a backup. Look for backup rookie Logan Thomas to get the snaps. Even if it isn't him starting this is a good pick. We think the Redskins are poised to get a win soon now that the team has plenty of reps with Cousins as their signal caller.  This should be a real battle of the trenches and we can see Washington getting the win here or just barley losing. Take Washington +3.5