NFL Week 7 Picks Against the Spread
October 18, 2014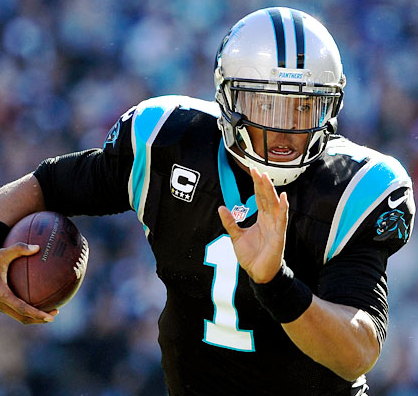 We are fast approaching the midway point in the NFL season. There have been some major surprises (Dallas, San Diego), and some big disappointments (Kansas City, New York Jets). We now know a lot more about the teams than we did entering the season. So let's take a look at the games I like this week, along with my predictions against the spread:
Chicago (-3) Versus Miami
I'm not sold on Chicago being a playoff team just yet. But I'm also not sold on Miami either. If this game were played in South Florida, chances are I would reverse my pick. These are two teams that are fairly evenly matched, but I think the home field gives the Bears an advantage in this one. I just hope Jay Cutler keeps the turnovers at a minimum.  Pick: Chicago 23 Miami 17
Cleveland (-3) At Jacksonville
The Jaguars aren't a horrible team, but the Browns are on the rise. You have to admire the improvements they've made this year. Cleveland has a soft schedule the next few weeks and could get into a position to make a playoff run late in the season. I really like the way Brian Hoyer is playing. Give me the Browns, on the road, and the points.  Pick: Cleveland 27 Jacksonville 17
Seattle (-6.5) At St. Louis
Seattle should easily win this game. I know they haven't quite been the dominant team we all expected. But they aren't that far off from last season. Remember, Seattle didn't really turn on the jets until the second half last year. They're still very much a Super Bowl contender. St. Louis is still St. Louis. The Rams will have a hard time scoring double-digits, and I expect Seattle to move the ball with relative ease.  Pick: Seattle 28 St. Louis 10
Carolina (+7) Versus Green Bay
I was a bit surprised the spread in this game is a full touchdown. Sure, the game is in Lambeau Field, but the Panthers are a solid football team. Cam Newton can make some plays in this type of hostile environment. But I also do think Aaron Rodgers is more capable of making big plays, and Jordy Nelson is tough to contain. I predict Nelson will have 10 catches and 100 yards. Carolina won't have much of an answer, but maybe just enough to cover.  Pick: Green Bay 30 Carolina 24
Baltimore (-6) Versus Atlanta
Remember after Atlanta's Week 1 upset over New Orleans how everyone thought the Falcons were back? Good times! Turns out they aren't back. Atlanta is a not a good team. They have issues on defense and can't run the football. Baltimore isn't quite at the level they were 2 years ago when they won the Super Bowl, but they're sure as heck better than last year.  Pick: Baltimore 27 Atlanta 17
Buffalo (-3.5) Versus Minnesota
You have to love Kyle Orton. All this guy does is produce, but no team seems to want to keep him around. Orton is a winner and consistently throws for 250-yards a game, but that's never good enough for anyone it seems. He's good enough for me this week. I look for Buffalo to put up some points behind Orton against Minnesota on Sunday.  Pick: Buffalo 34 Minnesota 20
San Francisco (+7) At Denver
This is clearly the game of the week. It doesn't get much better than this. For San Francisco, it doesn't get any bigger. They need a statement victory. This team hasn't been as great as most expected. But they have faced a tough schedule. Denver is going to win this one because of home field advantage, but the Niners defense will keep them in the game.  Pick: Denver 27 San Francisco 24
Why take any chance? Bet at one our top rated sortsbooks and know that we have your back if anything should ever go wrong.