Updated NFL Futures Odds to Win the Super Bowl
October 20, 2014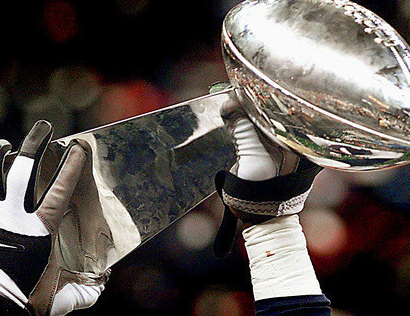 Now that we're getting close to the midway point in the NFL season, I thought it would be fun to take a look back at the preseason Vegas odds and compare them to current odds. These were the preseason top 5 favorites:
Seattle Seahawks
Denver Broncos
San Francisco 49ers
Green Bay Packers
New England Patriots
How does that compare to the current odds to win the Super Bowl? The 5 teams are the same, but now Denver is the favorite and Green Bay and San Francisco are reversed. Denver is currently 4/1 odds to win it all, with Seattle at 6/1. You might be wondering why teams such Dallas, San Diego, and Philadelphia haven't jumped into the list of favorites. Let's take a look at why…
It Takes Time for the Heavy Bettors to Buy In
I'm not suggesting Dallas and San Diego will fade as the season goes on. Maybe they will. Maybe they won't. But a smart bettor doesn't hop on a bandwagon after a small sample size. They wait until a team that wasn't predicted to win big in the preseason proves it over the long-haul. Then they hop on the bandwagon.
Philadelphia (18/1), Dallas (14/1), and San Diego (12/1) still aren't considered favorites to win it all. Does that mean you should bet on them to win the Super Bowl before the odds drop? Now is a pretty good time to get in on the action. There's some value thee. Perhaps $100 on each of the 3 teams.
If you bet on those 3 teams, you're getting some great value. Let's say you put $100 on each. If 1 of them wins the Super Bowl you collect at least a $900 profit on a $300 bet. So that means that even if 2 of the 3 teams collapse late in the season you will have a chance to win.
What are the odds that 1 of those 3 teams win it all? That's tough to say, but I do think considering you will be getting at least 4/1 on your money (6/1 if Philly wins), that's a smart investment. These 3 teams all have a chance to win the Super Bowl. But can they really beat out Denver, San Francisco, and Seattle?
Yes, they can. Will they? I'm not sure about that quite yet. Can Dallas' defense hold up? Will Philadelphia's offense wear down as the season progresses? Can Phillip Rivers continue playing like he's still in his prime? If the answers are "yes" to these questions, your bet will look great. If not, Denver and Seattle will likely be back in the Super Bowl.
So is it Smarter to Bet on Denver and/or Seattle to Win the Super Bowl?
Personally, I wouldn't waste a bet on Denver or Seattle at this point. If you think those 2 teams are the most likely to win it all and don't think the 3 teams above have what it takes, don't waste a bet. There just isn't much value in betting on Denver and Seattle to win the Super Bowl. It would be a horrible bet to put $100 on the 3 teams above AND the Broncos and Seahawks.
Best Bet: Put $100 (or whatever you can afford) down on Philly, Dallas, and San Diego. If they win, you win big.