NCAA Football Picks Week 9
October 23, 2014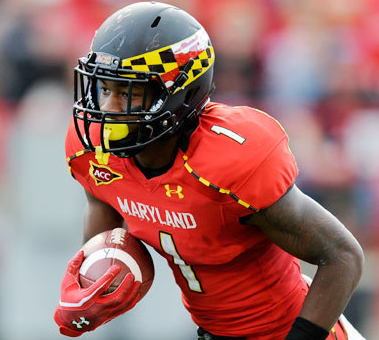 Whoa! It's already Week 9 in the college football season. It seems like we wait so long for football to start, and then it's over before we realize it. Now that we've made it to Week 9, it's time to really start making money. We know the teams fairly well by now, so we can start making more informed wagers.
I spent quite a bit of time looking over the point spreads for this weekend, trying to find some games that I am going to bet on. The first game that jumped out to me was the Kentucky/Mississippi State game. Mississippi State at –13 is quite appealing because Kentucky was exposed versus LSU last week and Mississippi State is playing as well as anyone. I'm not overly enthusiastic about this one because I don't know how focused MSU will be for a game against a somewhat weak SEC opponent. MSU enters a 3-week stretch against teams they should handle easily. But will they let up off the gas against inferior opponents?
Another game that is tempting is Minnesota –6.5 at Illinois. I've seen Illinois play a few times and they are downright horrible. Minnesota is decent by Big Ten standards, but they seem to keep games tighter than they should be. After searching for a few games to bet on this weekend, I've decided on the following 3 games as my best bets:
Maryland (+11) at Wisconsin
At first, I wondered why the Badgers are favored by double-digits. It simply didn't make sense considering Wisconsin has been anything but dominant this year, and Maryland is coming off a solid win over Iowa. Then I thought about it for a minute and realized this is one of those "reputation" spreads. What I mean by that is Wisconsin is heavily favored based on reputation and also home field advantage.
I've been unimpressed with Wisconsin all season. Sure, they'll probably run the ball well behind their solid offensive line and stud RB Melvin Gordon. But I think Maryland keeps pace. The Terrapins showed me some athleticism on both sides of the ball against Iowa. Wisconsin lacks athleticism at many positions, just like Iowa does. Therefore, I expect the Terrapins to expose Wisconsin's lack of athleticism just like they did to Iowa.
UCLA (-13.5) at Colorado
Contrary to popular belief, I love me some big road favorites. The reason I love these teams is because the fact that they're heavy favorites on the road shows me just how much better they are than the home team. UCLA simply has far more talent than Colorado. I am a huge fan of Brett Hundley, the UCLA sophomore quarterback. I expect him to torch Colorado's weak defense.
UCLA has been disappointing this year. I thought they would be in contention for a national title. That hasn't happened, but Colorado simply can't hang. UCLA cruises to a victory of 20+ points.
Michigan State (-17) vs Michigan
There is nothing Michigan State would love to do to hated rival Michigan than to kick them while they're down. This is one of the worst Michigan teams I've ever seen, and one of the best Michigan State teams I've ever seen. Michigan State has bounced back nicely since their tough loss to Oregon back in September. They have better players at nearly every position than Michigan.
I look for a big game from running back Jeremy Langford. And I fully expect Mark Dantonio to send a swift message to Michigan that they aren't "Little Brother" anymore. Spartans will dominate the Wolverines in every facet of the game.
Play these picks now at our TOP Sportsbooks