3 NFL Best Bets for Week 8
October 25, 2014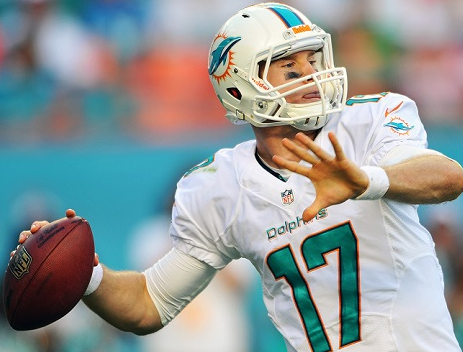 I hope you've been making some money during the 2014 NFL season. There's still a long ways to go before the Super Bowl, so if you're down a bit – or a lot – you have plenty of time to win it back. Let's start your ascent this weekend. I'm fired up for another exciting weekend of NFL football, especially since I'm confident this is going to be the week I breakthrough.
I always go through each game and look for a few games that I like more than others. There were some games on the Week 8 board that I definitely will stay away from. For example, the Detroit (-3) at Atlanta game is one I want nothing to do with. The first game that caught my attention is the New England (-5) versus Chicago game. The Bears aren't playing well right now, so I would favor New England. But that game didn't make my 3 best bets list. These games did:
Kansas City (-7) versus St. Louis
The Chiefs came up big last week, defeating San Diego on the road. I was surprised by that victory. I was also surprised by St. Louis' upset over Seattle. The Rams are an improved team but I think they are slapped back to reality this Sunday against a revitalized Chiefs team. Kansas City typically performs well at home.
Jamaal Charles will be tough to stop. Kansas City's pass offense is better than it has played so far this year. Alex Smith is a solid quarterback and Dwayne Bowe should cause some match-up problems for the Rams secondary. I like Kansas City to win this one fairly easily. A 13-17 point victory by Kansas City is my prediction. I definitely like them to cover the 6 points.
Miami (-6) at Jacksonville
Before the season started, I was ready to hop on the Dolphins bandwagon. Then the season started and I was disappointed in the Dolphins play. After last week's convincing victory over Chicago, I'm back on the bandwagon. I think Miami is a solid team and I'm not impressed with Jacksonville. I know this is a road game, but Miami doesn't have to travel far.
Miami should be able to control the line of scrimmage in this one. Jacksonville is definitely an improved team, but I like the Dolphins here. I think they'll travel up the Florida gulf coast and handle the Jaguars. Miami wins by 10.
Dallas (-9.5) versus Washington
I'm simply not impressed with Washington and I do think Dallas is legit. I know there are a lot of haters out there, but the Cowboys are for real. They've proved they can beat the top teams and come ready to play against bad teams such as Washington. Tony Romo is playing as well as he ever has.
Washington simply can't match-up with Dallas' offense. The Cowboys have a balanced attack led by Romo and running back Demarco Murray – the NFL's leading rusher. And, let's not forget the stud receivers such as Jason Witten and Dez Bryant. Dallas' defense has improved since last year and that's the biggest reason for their improvement. Washington isn't great on either side of the ball. Dallas wins this one big, on Monday Night Football.