Pro Sports Leagues Not Down With New Jersey Legalizing Sports Betting
October 29, 2014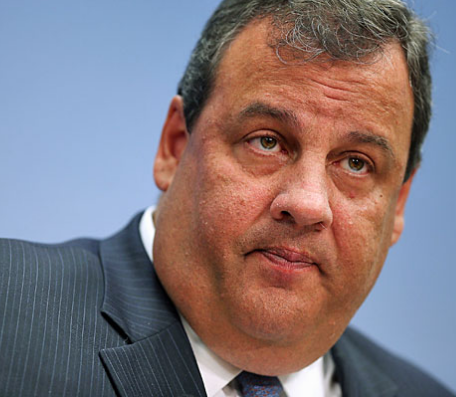 In case you haven't been paying attention or live under a rock, New Jersey Governor Chris Christie was recently successful in getting his state to pass a bill that allows casinos to begin accepting wagers on sporting events. Assuming the bill holds up in court, New Jersey will become the second US state with legalized sports betting. For many years, Nevada has been the only state to accept bets legally.
If you live in or near New Jersey, don't get too excited just yet. This was a great step in the right direction, not only towards legalizing offline sports betting around the United States, but also online. However, there are still some obstacles to overcome before New Jersey casinos start accepting sports wagers.
Due to a federal ban on legalized sports betting previously placed anywhere but Nevada, the four major professional sports leagues (MLB, NHL, NFL, NBA) claim New Jersey's ruling violates this federal ban. I'm not a lawyer so I'm not going to try to claim whether or not Governor Christie's new law should, as he says, "circumvent federal law". I'll let the courts decide that. What I will say is I think New Jersey and other states should legalize sports betting (especially online) because it's the right thing to do. We deserve a right to bet on ballgames anywhere. It shouldn't be limited to Nevada.
Major League Eating IS Down With New Jersey's New Law
The four major sports aren't down with Governor Christie's new law, but there is one "sports" league that is cool with it. That league is Major League Eating. MLE is the same circuit that hosts the Nathan's Hot Dog Eating competition on the 4th of July. So, assuming this law holds up, you'll be able to cross the New Jersey border on the 4th of July to bet on Joey Chestnut before heading over to see this epic event in person.
Although it's nice that at least one league isn't opposed to the recent New Jersey law, MLE doesn't have much pull. The four major sports leagues are multi-billion dollar organizations. So they'll be able to influence the courts more. That doesn't mean the law won't hold up, but these 4 leagues (especially the NFL) are going to have far more influence than MLE.
Monmouth Park Could Become First New Jersey Casino to Offer Sports Betting on Sunday
Monmouth Park, a famous New Jersey race track, is scheduled to become the first New Jersey business to accept sports wagers this Sunday. However, the four pro sports leagues are doing everything they can to prevent this from happening. They have asked the judge to put a temporary restraining order on Monmouth Park. What this will do – if accepted by the judge – is prevent Monmouth Park from accepting sports wagers for the time being.
This will allow the lawyers on both sides the opportunity to present their cases to the courts before sports wagers are accepted. Regardless of the outcome of this case, I believe Chris Christie's efforts will do wonders for the sports betting industry. This is a big step in the right direction for online and offline sports wagering, even if the pro sports leagues are successful in shooting this law down.