Free Picks NCAA Week 10
October 30, 2014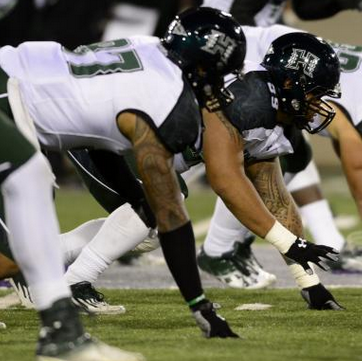 Week 10 college football is under way and we have several games we have isolated that we like for ourselves. Here are the picks and the reason why we like these picks.
Ole Miss -2 vs. Auburn
6-1 Auburn comes into Mississippi to face the 7-1 Ole' Miss Rebels. This is a premium SEC matchup. At this late in the season it is do or die for these two. Auburn comes in with the high powered offense (averaging 40 points per game) and Ole' Miss has a top ranked defense (allowing only 10 points per game). Somethings got to give.  Auburn will score more than 10. They will probably get 17-20 points in this game. Mississippi on the other hand will probably score 30 on this Auburn defense. So, both teams will bend and not break.  If this is the case then the pick here is Mississippi at home -2. Some stats in support of this pick: Auburn is 1-4 ATS in its last 5 games. Mississippi is 8-1 SU in its last 9 games.
USC -7 at Washington State
This has been a very disappointing season for both of these teams. USC comes in at just 5-3 and Washington State is even more worse off at 2-6. When plugging this game into our computer, the model has USC favored by 14 on a neutral field. Subtract 3.5 from that score for the home game factor for Washington State and the spread should be USC -10 or -11.  USC scores ten more than they allow per game on average whereas Washington State allows three more points than they score per game on average. USC has superior talent at most key positions and should have no problem matriculating the ball down the field. Washington State should be able to hang for a while but will just get worn down as the game goes on. We can see an easy victory for USC and their betting backers here.
Utah State -3 at Hawaii
Our final pick takes us somewhere it hasn't all year long, way out to Hawaii.  Everybody knows about the super long flight to Hawaii and the unmistakable home field advantage that the Warriors have there. But there is also something else that is unmistakable about this Hawaii team: They are very bad.  Hawaii has lost four of their last five to the likes of Colorado, Nevada, Rice and San Diego State. They did beat Wyoming, but that does not say much. Utah State is much more talented team and has won 3 of their last five and the two they lost were by a single score each.  Utah State is 11-4 SU in its last 15 games. Also, Hawaii is 3-8 SU in its last 11 games at home.  Utah State is a superior football team and should win and cover here.