NCAA Football Free Picks Week 11
November 6, 2014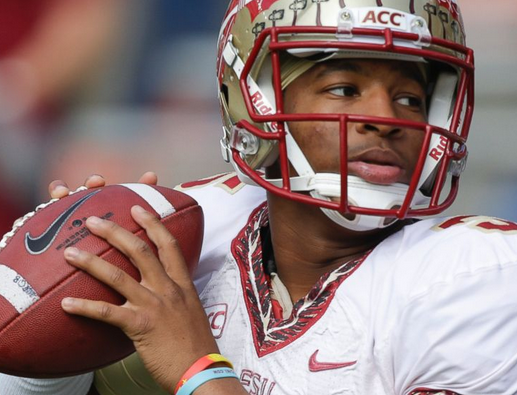 Week 11 is here and the weekend shows some very pivotal match ups. We don't really care about playoff pictures or rankings.  We are simply here to exploit a weak point spread or take the advantage offered by lines that have been distorted by lopsided betting. The picks we have this week are as follows:
Florida State -19.5 vs. Virginia
Everyone has been waiting for FSU to lose because they think they are overrated. I am here to tell you they are not overrated. They have just played at a mediocre level. But whats funny about when this team plays mediocre is they stay undefeated. The Seminoles are 8-0 SU and only 2-6 ATS. They are hosting a Virginia team that has been pretty tough this season.  Virginia is 4-5 SU and 5-4 ATS. Virginia's big win this season came against Louisville. This may be a large accomplishment to some but we have been preaching all year that Louisville is overrated. At the start of the week we plugged this matchup into our computers and it spit out that FSU should be favored by 24 points. You can expect a dominant performance from FSU as their pieces are starting to all fit together. More info: Virginia is 4-8 ATS in its last 12 games when playing Florida State.
Michigan State MoneyLine -170 vs. Ohio State
These teams on paper matchup very well. They score and allow the same amount of points against similar opponents. (40 points scored and allow 20 points).  In fact the only thing that tips the scale is the home field advantage of MSU. It's that simple. That's why we are taking MSU. Ad the moneyline is the best bet to protect against a close game. The spread is a little high for us to bet it comfortably. So the MSU ML is our play.
Alabama -6.5 at LSU
On the TV Show PTI they stress that Bama just has to win out and they will get into the College football playoffs. That is no easy task but is totally possible. This Alabama team may not be as good as the teams in the past but they are very good.  LSU is very good too but are not on Alabama's level. The spread is about right and may be even a little high at -6.5. But, that assumes that LSU will play the way they usually do at home and win. We can see the inexperience of the LSU team costing them this game and count on them simply making more mistakes than Alabama. The Crimson Tide will probably play good fundamental football with few mistakes and several big bombs to score big. I can see Alabama winning this one convincingly by 2 or three touchdowns. More: LSU is 2-5 SU in its last 7 games when playing Alabama.