2014 College Football Trends Against the Spread
November 14, 2014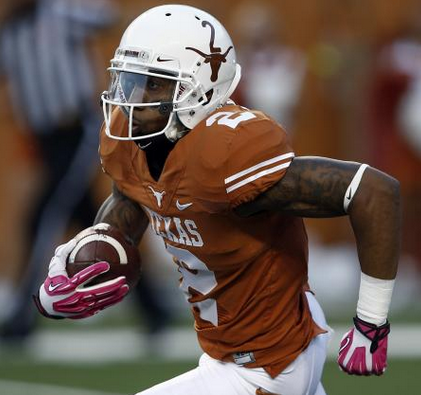 We're getting close to the end of the 2014 college football season, so let's take a look at the trends against the spread through Week 11. There are some teams that are doing well ATS that will surprise you, and probably some that you will be surprised to know are doing so poorly covering. There are two teams that are 8-1 this year ATS. One of those teams will surprise you. The other shouldn't, although maybe you didn't project this team to be so great before the year.
Those two teams are TCU and Western Michigan. Yep, the Western Michigan Broncos are making some bettors money this year. They are 6-3 straight up, but 8-1 against the spread. Western Michigan is a mediocre team, but they are outperforming their expectations. At 6-3, the Broncos are headed to a bowl game, which is better than most predicted before the season.
The other 8-1 team – TCU – is a national championship contender. TCU's only loss came at Baylor – a game they should not have lost. TCU is an interesting team to the handicappers because they're going to start getting more respect from Vegas, but they may still continue covering. Why? Because Gary Patterson is a classless coach that likes to run it up on inferior opponents, and TCU needs some style points to impress the College Football Playoff committee.
Some of the worst teams ATS may surprise you
The Florida State Seminoles have a 23-game winning streak and are the defending national champions. They're 9-0 straight up this year. However, only Akron has a worse record against the spread (2-8). Florida State is 2-7 ATS in 2014 and that really shouldn't come as much of a surprise.
Florida State entered the season as everyone's favorite to win it all. Therefore, it's no surprise the sportsbooks continually make them a heavy favorite. Since they're always a heavy favorite, it's difficult to cover the spread especially since the Seminoles clearly aren't as hungry as they were last year. Florida State has had some close calls this year, but they keep on winning. Unfortunately, if you're betting on the Seminoles, they aren't winning by enough.
Two more teams that have been mediocre ATS that may surprise you are UCLA and Alabama. Their struggles with covering the spread have to do with the same reasons Florida State isn't covering – large spreads due to reputation and expectations. UCLA overachieved last year and that led to increased hype in 2014. Now they're having to learn how to play with high expectations and their results on the field aren't as good as expected. Alabama's biggest problem is reputation. They lose points because the general public expects them to dominate every game.
Other big name teams covering more than often than not
Arkansas is 7-2 ATS but only 4-5 straight up. That is because the Razorbacks have been competitive in games they weren't expected to be, but were unable to win most of those games. Ohio State is 7-2 against the spread and 8-1 straight up. They're performing pretty close to how most expected, although most people predicted Michigan State to beat the Buckeyes.
Baylor and Nebraska are both 6-2-1 ATS. That's not much of a surprise. Both teams are talented and haven't played many quality teams. Here is a list of some other big name teams that are doing quite well ATS:
LSU (7-3)
USC (6-3)
Kansas State (6-3)
Ole Miss (6-3)
Georgia Tech (6-4)
Oregon (6-4)
Texas (6-4)