NFL & NCAA Picks Thanksgiving Weekend
November 27, 2014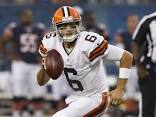 If you are in the USA Happy Thanksgiving. The holiday is meant to recognize what you have to be thankful for and is a great reason for families to come together and spend time together and watch Football of course. Here are the NFL football picks for this week. Pick one goes off tomorrow hence the early publication of the picks.
Thursday
Seattle +1.5 and Under 40 vs San Francisco
When looking at the stats for this game you see the teams matchup very well. The largest difference is that the Seattle offense scores 5 points more per game than does SF. This is the only real difference. The fact that both teams are 7-4 is surprising for some folks.  Seattle is the returning Super Bowl champion and many didn't expect them to have four losses yet. I am surprised that SF only has four losses. They allow and score 20 points per game and their locker room has been in shambles all year with players rumbling about the coaching. You can bet this is probably Harbaugh's last year or second to last year in Frisco. Seattle looks to be coming alive and we can see them winning this game outright. The defenses are quite good on both sides and this is why we are playing the UNDER as well. On defense both teams are pretty even. On offense the edge is Seattle's. Seattle for the win.
Friday
Arizona State at Arizona
In state rivalry games are some of the best football played. This one should be no exception. Both Arizona and Arizona State are 9-2 this season. This game means a great deal to both teams as they jockey for postseason bowl position.  The teams matchup well and allow similar number of defense and score similar on offense. The Arizona QB Anu Solomon is questionable for the game. This is a pick where we like Arizona State to win outright and regardless of who starts at QB for Arizona we are recommending taking Arizona State. Arizona State is 7-1 SU in its last 8 games on the road. Arizona is 3-7 ATS in its last 10 games.
Saturday
Alabama -9.5 vs. Auburn
This is the not the Auburn team that had the miracle last minute win last year with the kick off return vs. Alabama. Nor is this the Auburn team that had Cam Newton and excited the nation on Saturdays. This is an 8-3 team that is really good but not championship caliber by any means. On the other side of the ball this IS a championship caliber Alabama team. They are 10-1 and are really now playing with a full head of steam. When plugging this game into our computer model we get that Alabama should be two touchdown favorites. We know there is a huge in state rivalry here and many are expecting a close game or even the upset. I may be wrong but I just don't see that happening. Taking Bama-9.5 is a value play here. Should be a convincing victory for the Crimson Tide.
Sunday
Buffalo -3 vs Cleveland
I am one of those that thinks Cleveland is overachieving week in and week out. They are getting solid play at most positions. And even when they get 3 INTS from QB Brian Hoyer they still win! I think their luck is about to run out though. The Bills are just as talented and are playing at home to a crowd that was re-energized after the last week when snow storms forced the Bills to play a "home game" at Detroit vs the Jets. The Bills thoroughly romped the Jets 38-3. I can see the Browns getting some of that same treatment. The Bills are surging behind solid play from QB Kyle Orton. I can expect the Brown's QB to continue his erratic play as well. It's only a matter of time before he puts together a string of bad games and the coaching staff calls on rookie Johnny Manziel. Look for the Bills to win and cover here.