Final College Football Regular Season Picks Against the Spread
December 4, 2014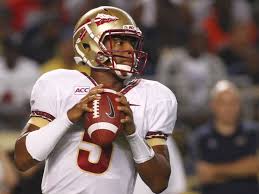 Well, it all comes down to this weekend. For some teams, this weekend will determine whether or not they will have a chance to play for a national title. For other teams, this is their shot to finish up the regular season on a high note. For us gamblers, this is our last opportunity to make some money on college football before bowl season begins.
Since this is our last shot to make money before the bowl games, I thought long and hard about my picks this week. There are some good games to watch, but not all of them are worth a bet. For example, I'm not liking the 20-point spread in the Oklahoma-Oklahoma State game. Sure, I'm pretty certain Oklahoma will win, but I haven't been impressed with the Sooners all season. Oklahoma State is a mediocre team but this is a rivalry so it wouldn't surprise me if they kept the game close. It also wouldn't surprise me if Oklahoma won by 30. It's a toss-up against the spread, which is why I'm staying away.
I was able to come up with a few games that I like this weekend. I've decided to be extremely selective with my picks this week because I want to finish the season off strong. So here are 3 bets that I absolutely love and am confident will come through for me:
Alabama (-14.5) over Missouri
The SEC Championship Game hasn't been very competitive in most seasons recently. The SEC East has been dominant. I expect much of the same this year. Missouri is 10-2 this year, which is impressive. What isn't impressive is their lack of quality wins and a bad loss to Indiana. Alabama was exposed defensively last week, so I do expect Missouri to move the football. But I also expect Alabama to completely manhandle Missouri's defense. Tide roll by 20+. Bet Alabama at TopBet.eu for top quality service and payouts.
Florida State (-4) over Georgia Tech
I know a lot of people that are jumping on the Georgia Tech bandwagon, thinking the Seminoles are finally going to lose. They're not going to lose. Florida State has coasted to the ACC Championship Game by winning many games by the slimmest margins. But they keep on winning. I like Jameis Winston in a big game against an unproven team. Seminoles won't blow Georgia Tech out but they'll win by a touchdown or so, which is good enough for me. Bet FSU now at WagerWeb.ag
Wisconsin (-4) over Ohio State
It's a real shame Buckeyes quarterback J.T. Barrett got injured last week. A big performance against Wisconsin may have catapulted him to the Heisman Trophy. Unfortunately, that's not going to happen. Wisconsin isn't a great team but they're good enough to beat Ohio State without its now third-string quarterback. It's also been a tough week for the Buckeyes with the death of a teammate. Melvin Gordon runs for 180 yards and then earns a trip to New York for the Heisman Trophy ceremony, while Wisconsin claims another Big Ten title, 30-20. Bet Wisconsin now at BetOnline.ag for fantastic payout speed.