Pre-January Bowl Game Predictions
December 16, 2014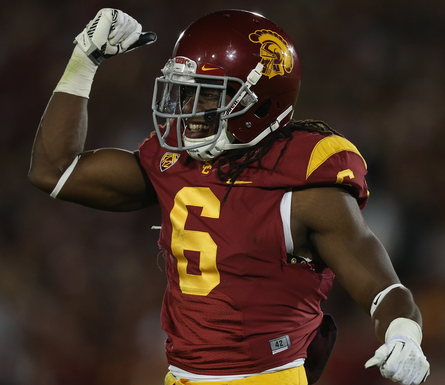 Now that we are into the middle of December, bowl season is on the horizon. Some of you probably don't acknowledge many of the bowl games anymore. And who could blame you? After all, it seems like every team in the country makes a bowl game nowadays, and the bowl game names are downright ridiculous. The TaxSlayer Bowl? The Raycom Media Camellia Bowl? The San Diego County Credit Union Poinsettia Bowl? Those are actual names of 2014-2015 bowl games. Ridiculous.
Despite all that nonsense, as a sports bettor, I think of these meaningless games as an opportunity to make some money. My online sportsbooks accept bets on these games, so why not throw down some cash and make them actually mean something, at least to us sports bettors? I've looked over the games to decide which ones are appealing. The first games on the schedule don't intrigue me one bit. I don't know enough about low-level mid-major teams to make educated guesses, so I'm going to save my money for these games:
Louisiana Tech (+6) versus Illinois (December 26 – Zaxby's Heart of Dallas Bowl)
Nothing says "big bowl game" quite like the Zaxby's Heart of Dallas Bowl between a 6-6 Big Ten team and the CUSA runner-ups. But this one is prime for the taking because I expect Louisiana Tech to put a beat down on Illinois. Illinois is horrible. Louisiana Tech isn't anything special but I do like their quarterback Cody Sokol. He'll have a big game and carry Tech to 2-3 score victory over a terrible Illinois team.
Duke (+7.5) versus Arizona State (December 27 – Hyundai Sun Bowl)
Arizona State is clearly the more talented team in this game. If this game were played during the regular season, I would jump all over ASU at 7.5 points. However, I don't expect a great effort out of ASU, but I do expect Duke to treat this like a big game. David Cutcliffe has done an amazing job at Duke, and I guarantee you he's going to have his team ready to go. This is an opportunity for a statement win for Duke's program. For Arizona State, ending up in the Sun Bowl is a disappointment. They had higher aspirations back in November. I'm not sure if Duke will win, but I do like them to keep it close and win me some money.
USC (-6.5) versus Nebraska (December 27 – National University Holiday Bowl)
This is one of the most intriguing pre-January match-ups. You have two storied programs headed in opposite directions. USC is finishing up its first season under coach Steve Sarkisian. Nebraska has an interim coach after firing Bo Pelini despite a 9-3 record. USC is on the rise, while Nebraska isn't playing for much. This is a game for USC to finish on a high note in a fairly successful first year for their new coach. Whereas, Nebraska doesn't have much to play for. I'll take USC because I expect more intensity from them, especially considering this is basically a home game in Southern California.