College Football Playoff Preview
December 23, 2014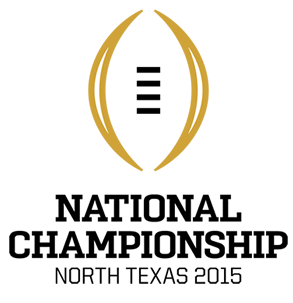 Are you as excited to finally get to see a playoff system in college football as I am? Sure, it's not a perfect system. But it beats the heck out of the BCS system. If the NCAA still used the BCS format, there would be some serious chaos this year and a lot of upset fans and athletes. Florida State, the defending champs, would have been left out despite an unbeaten record. That just wouldn't be right.
The 4 teams invited to the College Football Playoff are Alabama, Oregon, Ohio State, and Florida State. The Seminoles are the defending national champs and will face Oregon in the Rose Bowl. Alabama takes on Ohio State in the Sugar Bowl. The winners square off the following week in Arizona for the national championship. Alabama is a slight favorite to win it. Oregon checks in second, with Florida State and Ohio State behind them.
Sugar Bowl Preview
Ohio State enters the Sugar Bowl as a 10-point underdog against Alabama. This is an intriguing game and a huge game for the Big Ten Conference's reputation. If Ohio State gets rolled by another SEC team, the Big Ten will take a ton of heat. Alabama appears to be the better team but anything can happen after a month layover. That's why bowl games are so difficult to handicap.
Ohio State is fresh off a 59-0 thrashing of Wisconsin in the Big Ten title game. Alabama curb stomped Missouri in the SEC title game. Both teams have great athleticism but due to injuries, Ohio State is down to its 3rd-string quarterback. The Alabama front-7 is a lot faster than Wisconsin's, which isn't a good thing for an inexperienced quarterback. Ohio State cruised through the Big Ten season, but has very few quality wins due to playing in a weak conference. The Buckeyes aren't just playing for a championship. They're playing to restore respect around the country for the Big Ten Conference.
Rose Bowl Preview
This is one of the most interesting match ups of the season. Oregon has been so close so many times but just hasn't been able to get over the hump. They also have the current Heisman Trophy winner (quarterback Marcus Mariota). On the other side, Florida State is the defending national champs and enter the game on a 29-game game winning streak. The Seminoles are led by last year's Heisman winner Jameis Winston. So it's a battle of a team that has been close against a team that's been to the top of the mountain, and the past 2 Heisman winners will play in this game.
Florida State is probably the first team to disappoint despite going unbeaten. The Seminoles, quite frankly, were unimpressive in many of their wins. But they always find a way to get it done. Last year, they blew nearly every opponent out. Oregon is fresh off a 51-13 thrashing against Arizona in the Pac-12 title game. Oregon is a 7.5-point favorite in this game.
My Prediction
Florida State and Ohio State will both beat the spread, but Alabama and Oregon will win straight up. In the championship game, I like Alabama by 4 over Oregon. It's going to be an exciting inaugural College Football Playoff. I hope you enjoy the games…and win some money! Bet these games now at a Top Sportsbook and get a bonus.