College Football Playoff, NFL Playoffs, and Other Sports Betting Chatter
December 25, 2014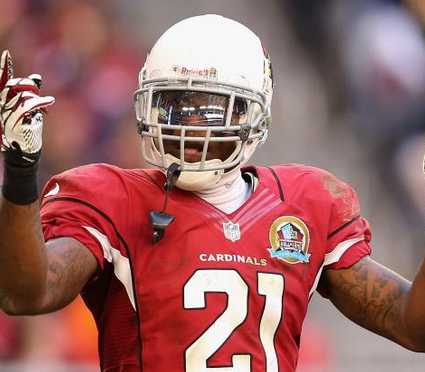 2014 is coming to a close. I hope you've had a successful year, and not only with your sports bets. The end of the year is the best time of year because of the holidays and the football post-season. I still love college football bowl games. I realize they've sort of lost their luster due to the NCAA adding new games every year. But I still enjoy bowl season because I get to watch some exciting match ups I wouldn't normally get to see.
But nothing compares to the NFL playoffs, especially the Super Bowl. I'm excited for the start of the NFL playoffs. There are going to be some exciting games and I really don't know which team will come out on top. I can't recall another year in which there were so many teams that have a legitimate chance to win the Super Bowl. After Monday night's performance against Denver, I think Cincinnati is now in the conversation. I hadn't previously considered the Bengals a competitor. There are many other teams in the conversation as well (Denver, Seattle, Green Bay, New England, Pittsburgh, and Dallas). It's going to be a fun post-season.
NFL Week 17 Games to Watch
Before we get ready for the playoffs, there is still one more crucial regular season week remaining. Week 17 is do or die for some teams. Other teams need to win in order to claim home field advantage or a division title. And, of course, there are some games involving teams that are playing for absolutely nothing (i.e. Jacksonville versus Houston). Of course, for us sports bettors, there are no meaningless games!
The biggest game of the week is Detroit at Green Bay. Both teams are 11-4. The winner claims the NFC North title and a first-round bye. Another big game takes place down in Atlanta between two teams with losing records. Despite having losing records, Carolina and Atlanta will battle for the NFC South crown and a playoff berth.
The NFC West title hasn't been determined. Arizona and Seattle are both 11-4 and both teams face a team with a losing record. If Seattle beats St. Louis, they win the West regardless of Arizona's outcome against San Francisco. There's also a huge game in the AFC West between Kansas City and San Diego. Both teams must win to get in the playoffs, but Kansas City would also need a Baltimore loss to Cleveland in order to get in. San Diego is in with a win.
Those aren't the only big games. Cincinnati (10-4-1) takes on Pittsburgh (10-5) in a winner-take-all battle for the AFC North crown. It's going to be one heck of an exciting weekend of football. So make sure you get in on the action at your favorite online sportsbook and then remained tuned in to your television set all day Sunday.
NBA Notes
It's been a fairly tame NBA season thus far, but there's still a long ways to go until the NBA Playoffs. Golden State has the best record in the NBA by far, but there are still some doubters out there. Cleveland remains in the 5th seed spot in the Eastern Conference, but the gamblers are still on the Cavaliers bandwagon. Stephen Curry versus LeBron James in the NBA Finals sure would be an intriguing match up.
Happy holidays everyone!