General Betting Tips
December 29, 2014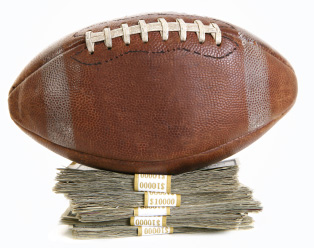 We here at Sportsbookadvisor.com strive to give our readers advice on how to win at their online sportsbooks. I'll be perfectly honest with you – it's tough to beat the sportsbooks. The average bettor loses. In fact, most lose. However, that doesn't mean you have to end up in the red. There are tons of winners out there, so you certainly can be one of them. But you're going to need to be prepared. These tips will help you out immensely.
You have to know the odds
You can't win in the long run if you don't always know how much each bet pays out. For example, if you're constantly betting on the long shots to win straight up, you're probably going to lose. Or, if you are betting big on heavy favorites on the moneyline, you won't make much money. Before placing a bet, be certain you know exactly how much you'll profit if your bet comes through.
Shop around for the best lines
I strongly recommend you pick out 2-3 online sportsbooks. Why? Because the lines are differ from sportsbook to sportsbook. Let's say you like Green Bay at –3 against Chicago. You're all set to place your wager on the Packers but your buddy that uses a different online sportsbook just got Green Bay at –2.5. Wouldn't you rather get the same odds with an extra half point? A half point is more than you think.
Don't drink and gamble
Drinking and gambling is just as harmful financially as drinking and driving. You can't possibly think logically enough to beat the sportsbooks if you're gambling under the influence. If you want to drink while watching the games, that's fine. Just make sure your bets are placed before you get your drink on. Drinking and gambling simply aren't a good mix for anyone but the casino.
Start familiarizing with lesser known teams
The fact of the matter is the easiest way to win betting on college football, for example, is by betting on the mid-major teams. Of course, this requires you to actually do your homework and analyze these teams. The sportsbooks simply don't have the will or resources to handicap these games effectively because they aren't worth the time. This gives you an opportunity to gain a significant edge if you have it in you to follow the mid-major programs.
Bet the home underdogs
Often times, home teams don't get enough credit from the sportsbooks. Usually the sportsbooks factor in a few points for home field advantage, but that isn't always enough. Home teams often play inspired ball and that leads to underdogs at home beating the spread more often than not. However, you shouldn't bet a home underdog just because they're a home underdog. You still need to do your research on the teams involved. If a home underdog is playing a team that performs well on the road, that might cancel out the home field advantage.
These 5 sports betting tips won't guarantee success. But they will help get you on the right track. We're almost to the start of the new year, so make a point to follow these tips at your online sportsbooks in 2015. If you do, chances are you'll have a very profitable year!