NBA Commissioner Adam Silver Continues to Advocate Legalized Sports Betting in the United States
January 2, 2015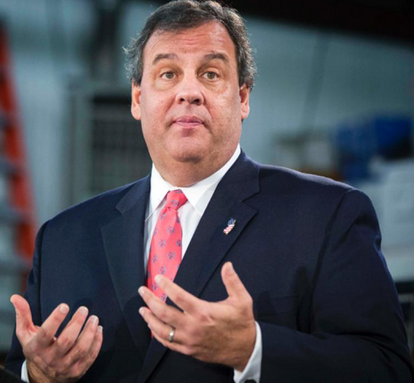 The NBA's new Commissioner Adam Silver is doing his part in legalizing sports betting in the United States. Silver has been advocating legalized sports betting for a few months now and refuses to give up his stance. So, to that, I say props to him. Good job, commish. According to a recent report, Silver has reached out to New Jersey Governor Chris Christie in hopes Christie will join him in his fight to legalize sports betting in the US.
Christie, as you may know, made a strong push to legalize sports betting in New Jersey. He came close to accomplishing his goal, but the New Jersey courts inevitably shot it down right before NJ casinos were set to begin accepting sports bets. Christie was obviously disappointed his bill has yet to be put into action, but hasn't given up the fight.
Commissioner Silver is now asking Christie to join him in Washington, D.C. in an attempt to sway the United States Congress to do the right thing and pass a bill that legalizes sports betting nationwide. Currently, the only legalized offline sportsbooks in the United States reside in Nevada. Previously, the 4 major pro sports leagues (NBA, NHL, NFL, MLB) have been strongly against legalized sports betting outside Nevada.
While the other 3 pro sports leagues haven't yet hopped on board, the NBA is one of the most powerful organizations in the United States. What does that mean for sports betting in the US? It means that since Adam Silver is speaking out in favor of legalized sports betting, we are on the right track. Don't underestimate the power of an organization such as the NBA.
Will the United States Ever Legalize Sports Betting Nationwide?
Yes. Absolutely, they will. There's no doubt in my mind that we are getting closer and closer to finally getting some positive legislation. Legalizing sports betting benefits everyone, so it's pathetic that the US government is so against it. Legalized sports betting is good for the economy, good for the casinos, and good for citizens that love betting on sports.
It's completely pointless to attempt to prevent people from betting on sports. It's simply impossible. People are going to bet on sports whether or not it's technically illegal. So why not regulate it? Now that Adam Silver is on board and has a powerful governor backing him, we are on the right track. If I were to bet on it, I would predict that by 2016, sports betting is legalized in most states, and many new online sportsbooks open up that operate out of the US. Until then, I'm going to continue betting on sites such as Sports Betting Online, and there's nothing the United States government can do about it. Ever.