Pete Carroll Teams Continue to Cover the Number
January 10, 2015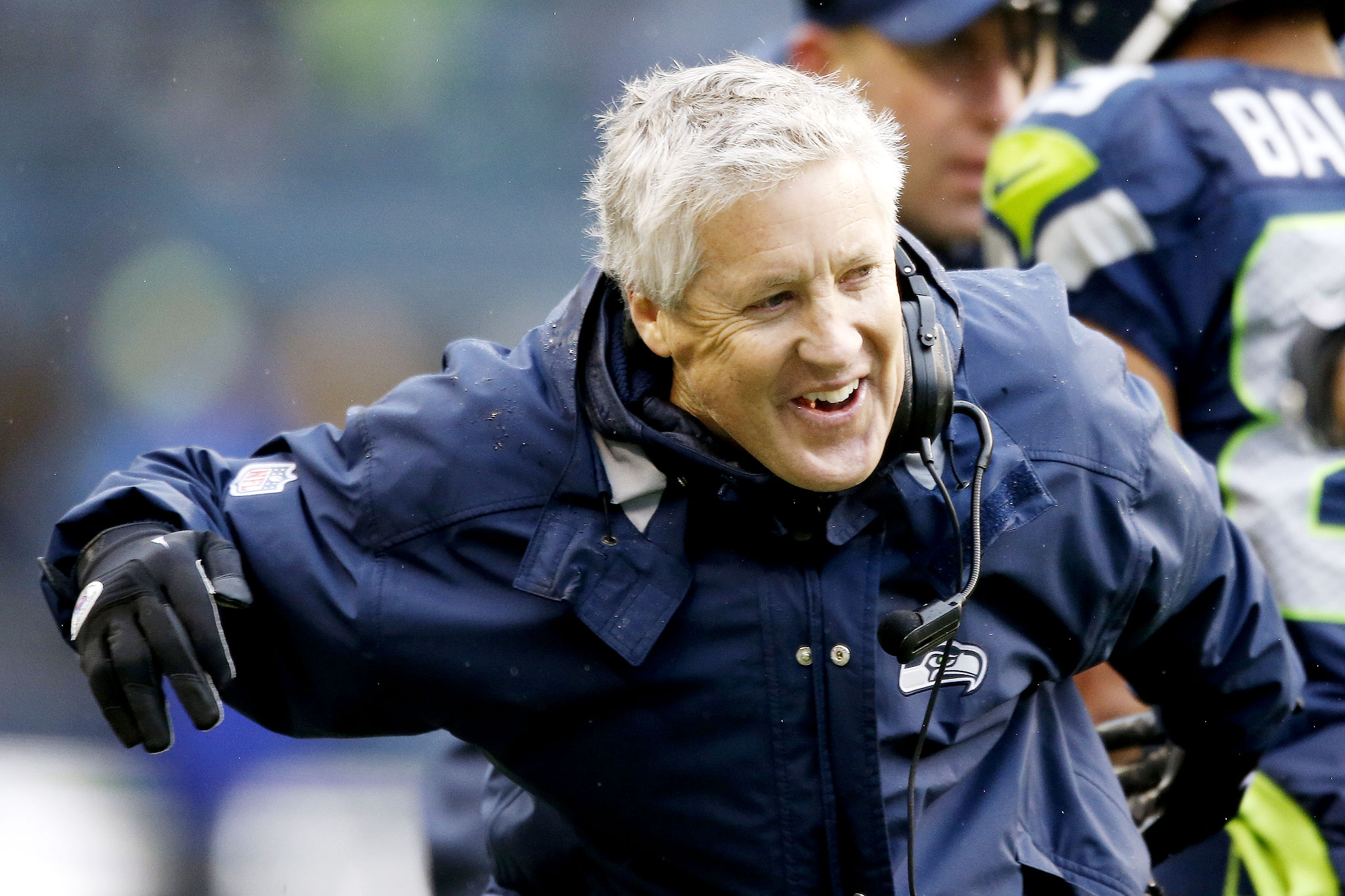 It might be another year, but the results are the same. A team coached by Pete Carroll is once again covering the point spread.
With their second half push, the Seattle Seahawks have reestablished themselves as a big threat to repeat as the Super Bowl champions.
Along the way, they have also succeeded in making the public bettor happy by putting money in his or her pockets.
As well as being one of the best teams in the NFL, Seattle has been one of top teams in the league all season against the spread.
Seattle covered 10 of its 16 games during the regular season, a mark that was bested only by Arizona and Indianapolis.
During its current six-game undefeated streak to end the regular season, Seattle was 6-0 against the number.
In four games, the Seahawks covered a spread of 7 points or more, twice against Arizona and once each against the Rams and 49ers.
However, the success Seattle has had covering the spread is not new to the Seahawks. Under the tutelage of head coach Peter Carroll, the Seahawks have time and again beaten the spread.
Since Carroll took the reins at Seattle in 2010, the team has covered 61.6% of its games including both regular season games as well as post season. In all, the Seahawks are 53-33-1 ATS under Carroll.
According to data online, no other head coach in the NFL, since 2010 has posted better numbers ATS, with only Mike McCarthy of Green Bay at 49-37-1 or 57%, above the 55% mark.
While Carroll was head coach at USC, his team regularly beat the spread posting a mark of 65-50-1 or 56.5%.
Overall, Carroll coached football teams since 2001 have covered the number 58.7% of the time during both the regular and post season.
In simple terms, fading teams coached by Carroll has been bad for one's wallet.
However, this was not the case always.
Not one of the first four seasons Carroll was an NFL head coach – one with the New York Jets and three with the New England Patriots – concluded with his team having a record against the spread of over 50%.
During the 1990s, Carroll's teams in the NFL were just 44.2% or 27-34-2 ATS.
However, that was the past, and Seattle has been nice to the Seahawks heading into the post season.