Colts vs. Broncos: Point Spread, Total and Trends
January 11, 2015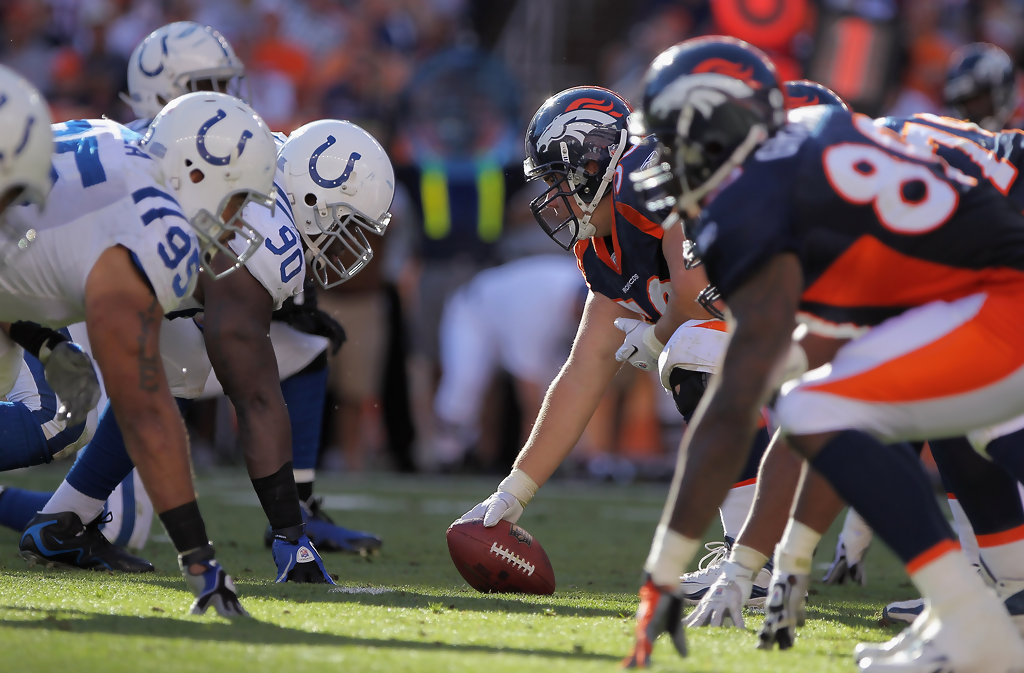 On Sunday, two more divisional playoff games have been scheduled in the NFL. Both injuries and weather are expected to play a part in both games. Despite those two important handicapping factors, bettors are looking at the two highest point totals of the playoffs thus far this season.
In one of those matchups, the Indianapolis Colts visit the Denver Broncos in Mile High.
The total points for this matchup opened last Sunday at 53, but have moved up to 54 and all expectation is it will move higher before its late afternoon kickoff.
Denver averaged 30.1 points per game, while Indianapolis averaged 28.5 per game, placing both sixth or better in points scored during the season.
Denver is averaging 35.4 points per game when playing at home this season. Indianapolis has scored 29.2 per game while on the road.
Five of the 8 Colts games on the road this season have cashed OVER, while the OVER has cashed in 6 of the 8 home games for Denver.
Many sharp bettors know that when the Colts have faced tough competition, their defense has become exposed. Ben Roethlisberger passed for over 500 yards and 6 touchdowns against them. Tony Romo had 4 touchdowns and the New England Patriots ran over the Colts defense for 246 yards on the ground.
However, Indy's defense did hold the Ravens and Bengals to just 23 combined points in three games.
However, in games against the Denver, Pittsburgh, New England and Dallas, the Colts allowed 31, 51, 42 and 42 points respectively.
With Andrew Luck at quarterback, Indianapolis is 2-2 in the postseason. Both losses were on the road. The point total is 2-2 and in the two road losses, the Colts combined for just 31 points.
Since Denver signed Peyton Manning in 2012, the Broncos postseason record is 2-2. The point total over/under is 2-2 in those games.
The Broncos and Colts have played head to head the past two regular seasons. Denver won this season 31-24, with a point total of 53.5. In 2013, the Colts won 39-33 with the OVER on 55.
The Broncos will play more patiently on offense, with the running game adding balance. The OVER is likely to cash and the Colts to cover.