NBA Odds Makers Overlooking Talented Portland Trail Blazers
January 13, 2015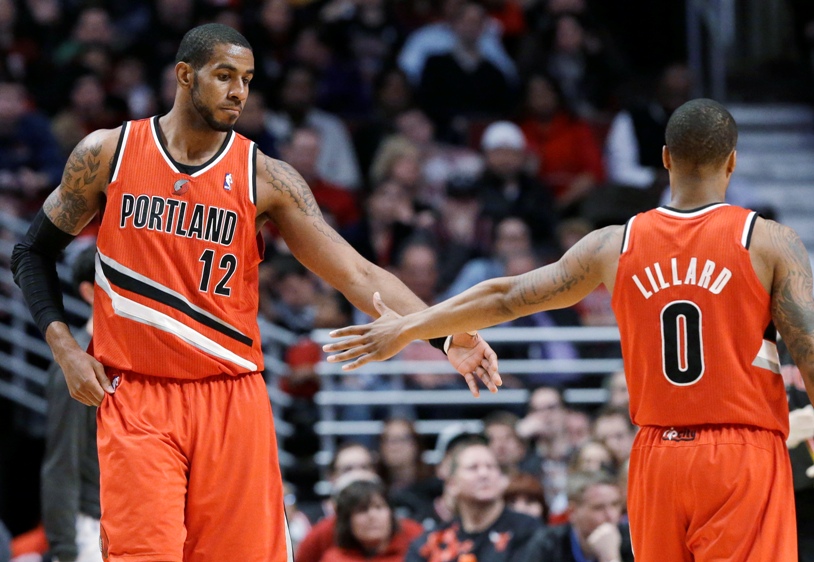 As the NBA season winds its way toward the midway point and its All-Star break, odds makers have updated their futures board for the NBA Championship.
One of the teams that has played under the futures radar is the Portland Trail Blazers. Portland is currently the No. 2 team in the deeply talented Western Conference.
The Trail Blazers are 30-8 SU and 22-15-1 ATS on the season, which makes it surprising they are still well down the line on the futures board.
Portland is currently listed at 20 to 1 to win the NBA title. The price seems low considering the way the Blazers have been playing for the first half of the season.
To put Portland's odds more into context, four teams in the Western Conference have shorter odds that the Blazers despite having worse records than Portland and two other teams in the conference share 20 to 1 odds with the Trail Blazers despite having worse records as well.
Having a strong January does not necessarily translate to bettors running to the betting window, but considering the dominance Portland has following a solid showing last season in the NBA postseason, their low price seems to stand out.
The Western Conference is full of contenders for the NBA title. Consider this, the Oklahoma City Thunder sits at 12 to 1 to win the NBA championship despite the fact that if the season ended today, the Thunder would not even qualify for the playoffs.
However, Portland is sitting at 20 to 1 even though its scoring offense is No. 6 in the league, its scoring defense is No. 1 and its rebounding is No. 1.
That might make Portland the team with the best value on the entire futures board for the NBA title.
Cleveland and Chicago tied atop the futures board at 5 to 1 to win the title. Defending champion San Antonio is third at 6 to 1.
Rounding out the top 5 are the Golden State Warriors also at 6 to 1 and the Los Angeles Clippers at 10 to 1. Portland at 20 to 1 is No. 10.
The biggest long shots on the board are the Knicks, Timberwolves and 76ers all sitting at 9999 to 1.