2016 College Football Playoff Odds Released
January 14, 2015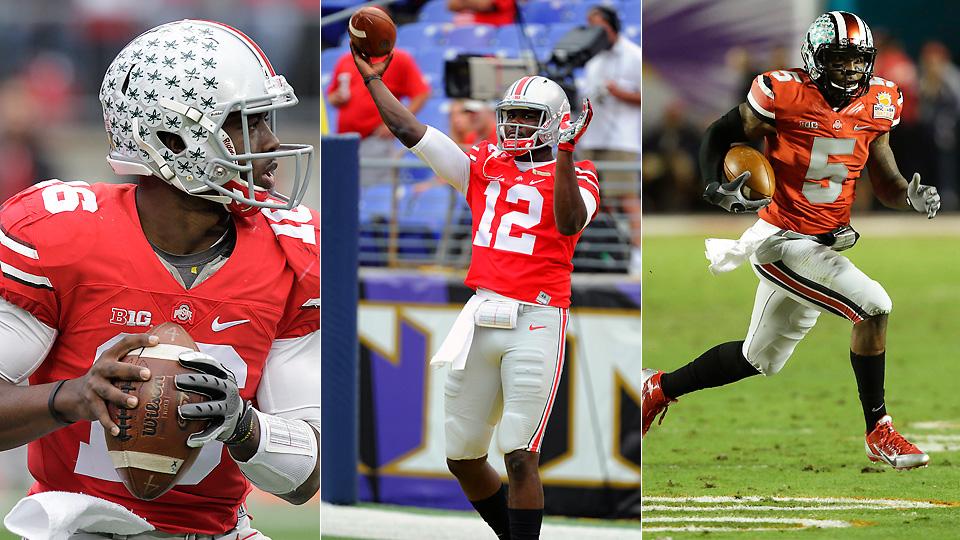 The Ohio State Buckeyes won the college football national championship Monday night and less than 24 hours later odd makers had already released its futures for the 2016 College Football National Champion.
After the Buckeyes impressive display of football on Monday to win the national title, it comes as no shock to anyone that Ohio State has opened as the favorite to win next seasons national title at 9 to 2 odds.
With Ohio State defeating three straight quality opponents, with its third string quarterback Cardale Jones at the helm just underscores the depth of talent that the Buckeyes have.
Head coach Urban Meyer will have his hands full picking a starting quarterback next season. He will have three elite- level quarterbacks in Braxton Miller, J.T. Barrett and Jones, to choose from.
Add to that the excellent coaching record of Meyer and his three national titles and the question arises of what teams will be challenging the defending national champions next season.
TCU, which was leapfrogged by Ohio State to reach the College Football Playoff this season, is the second favorite to win next season's national title at 7 to 1.
Alabama is third at 8 to 1. Following the Tide, three teams come in at 12 to 1 – Oklahoma, Baylor and USC.
The Texas Christian Horned Frogs have yet to earn their permanent place amongst the top tier clubs in the country. Trevone Boykin the team's star quarterback is expected back to play in his senior season.
Boykin will start the season as the Heisman Trophy favorite and attempt to prove his team had been snubbed by this year's selection committee.
Oregon, the runner-up for the national title for the second time in the past five seasons, is 20 to 1 to win next season's national title.
It is likely that the Ducks will have the difficult challenge of replacing Marcus Mariota the current Heisman Trophy holder who likely will opt for the NFL draft and could be the No. 1 pick overall.
Both Clemson and Michigan State are at 20 to 1 as well.
With over three months before spring football and six months before preseason practices begins, college football coaches will now focus on next season and winning the 2016 national title.