Bookmakers Release Futures for Super Bowl 50 in 2016
January 15, 2015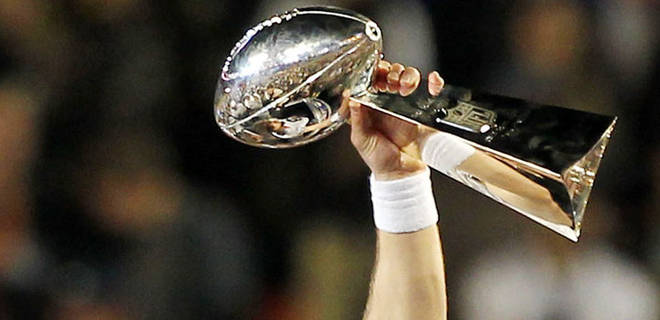 The 2015 NFC and AFC Championships games are set to kickoff this week with Super Bowl XLIX scheduled for February 1.
Nevertheless, odds makers this week posted the future odds for Super Bowl 50 that will not be played until February of 2016 in San Francisco.
Three of the four teams still in this season's playoffs are atop the futures board for the 2016 Super Bowl.
Seattle at 5 to 1, New England at 6 to 1 and Green Bay at 7 to 1, are the top three odds for Super Bowl 50, while Indianapolis the other one of the four teams still standing, is at 16 to 1 or the sixth shortest odds.
The Philadelphia Eagles at 16 to 1, own the shortest odds to be the Super Bowl 50 winners of any team that did not play in the playoffs this season.
Denver and Dallas, both of which were eliminated during last weekend's divisional playoffs, opened with odds of 8 to 1 for the Broncos and 12 to 1 for the Cowboys.
Super Bowl 50 will be played at Levi's Stadium the new home of the San Francisco 49ers and the team is 25 to 1 to win the Lombardi Trophy.
While it might seem as though it is very early for the odds to be posted for the Super Bowl in 2016, especially since the 2015 version has yet to be played, bookmakers are not worried that much about big shifts in the balance of power because of free agency or the draft.
In the NBA, the trade that sent LeBron James to Cleveland from Miami had a dramatic impact in the futures prices.
In the NFL, that sort of dynamic does not take place. It is rare, said one odds maker, that a rookie will make a big impact on the futures board.
Usually for adjustments to be made on the futures board for the NFL a number of trades, additions from free agency must take place for there to be a big move. Of course, major injuries to important players could also affect the boards to some degree.
Following the Cowboys and Broncos on the list, the teams six to 10 are Philadelphia, Indianapolis, Detroit, New Orleans and St. Louis.