Days of Indianapolis Being the Underdog are Numbered
January 17, 2015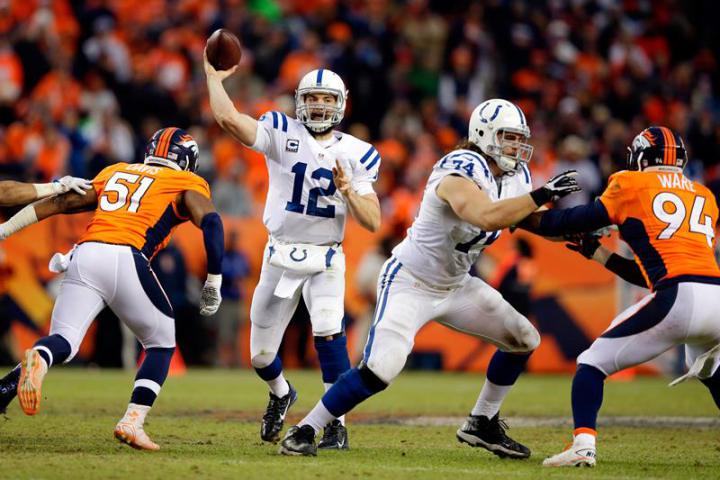 Although the Indianapolis Colts are underdogs in their Sunday AFC Conference Championship Game, they are likely to receive shorter odds going forward with Andrew Luck as their quarterback.
Indianapolis is close to a touchdown underdog versus New England on the road in the AFC title game. If they can upset New England, the Colts would be the underdogs for Super Bowl 49 to either the Packers or Seahawks.
However, the days Indianapolis is a clear underdog for big games, is likely ending soon.
In fact, a compelling case can be made for Indianapolis as the team that is best positioned to be the AFC champion in 2015.
The Colts opened this week at odds of 16 to 1 win Super Bowl 50 in 2016. That made the team the third choice in the AFC behind the Patriots at 6 to 1 and the Broncos at 8 to 1.
This all of course is subject to change, but the upside for the Colts is good regardless of the price.
All this starts with the Colts quarterback Luck, who next season will be 26.
Most of the top receivers for the Colts are also starting their prime years like. T.Y. Hilton, the Pro Bowl wide receiver is Luck's top target.
The team must address the tailback spot offensively during the offseason.
Indianapolis will be the clear favorite in the AFC South next season, after sweeping Tennessee, Houston and Jacksonville this season.
Of those three teams, only Jacksonville will Blake Bortles has a top-caliber quarterback.
The Colts have one of football's best quarterbacks in Luck. His numbers have become better and better in the three short seasons he has played in the league.
Luck did throw 18 interceptions this season and lost 6 of the 13 fumbles he committed.
However, even if he were not to improve at quarterback, Indianapolis would still be a tough team next season.
Since 2012, Indianapolis is 33-18-1 ATS when Luck is starting. At the same time, the Colts are 20-9-1 ATS as the favorite over that same period, which includes a record of 6-2-1 ATS as a favorite of 7 points or more.
Next season could be the year the Colts began to dominate the AFC and luck will not be a part of the occasion with Luck under center.