Early Money on New England Moves Super Bowl XLIX Line
January 19, 2015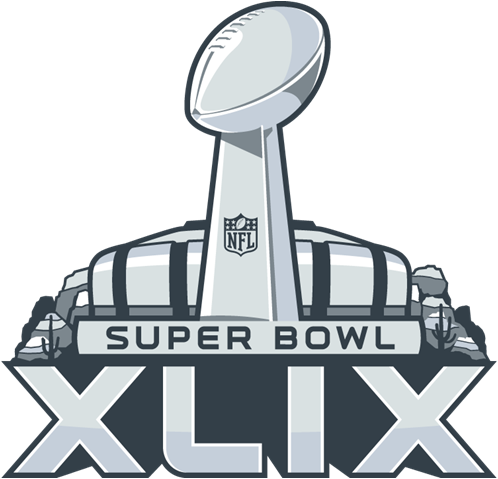 The 2014-15 NFL season has its Pro Bowl and the Super Bowl remaining on the schedule after the Conference Championships were decided on Sunday.
The Seattle Seahawks will play the New England Patriots on Sunday February 1 in Super Bowl XLIX.
The Seahawks on Sunday night opened as the short favorites.
The opening line at many sportsbooks had Seattle at -2.5 to -3, while New England was playing Indianapolis in the third quarter. By late in the fourth quarter, that line had flipped and New England was favored by 1 point.
It is not surprising that the spread moved quickly in the direction of New England. Early moves in the line are typically prompted due to early money from sharp money.
However, with the public at the betting window for the two Conference Championship games being played on Sunday, the cumulative number of small wagers had a great impact on the line.
Public bettors tend to wager on what they have witnessed most recently and that was New England routing Indianapolis and Seattle being very fortunate to defeat Green Bay.
This is the NFL's biggest individual betting game of the season and sports books want the correct number as soon as they can get. The public has much more influence on the early line than sharp bettors do.
Early wagering for the Super Bowl last season was similar. Seattle opened as a favorite, but by late Sunday evening following the Championship Games, the line was bet down to where Denver became the short favorite.
Some books believe the opening line of -2.5 or -3 for Seattle is the correct number. However, most adjusted it to what they saw with the market thanks to a rout by New England over the Colts.
The point total for the game opened at most shops at 48.5 but could be found at others at 49.5.
The bar is high for this Super Bowl. Last year's Super Bowl had a total handle of over $119.4 million, which set a new record by an astounding $20.5 million. The sports books in just Las Vegas won over $19.5 million on the game, which set another record.
As the two weeks between games progress, the line will settle into a firmer spot. However, the power of the public bettor could be seen on Sunday night.
On some books, the line moved by 4 points going from Seattle -3 to New England -1 in a span of less than two hours.