Ridiculous Super Bowl Props Available to the Bettor
January 21, 2015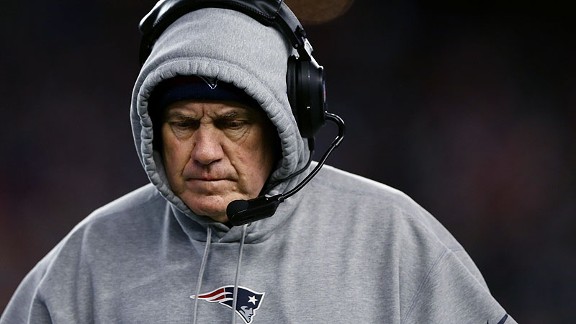 The Super Bowl has been considered one of the best venue's for bettors to find a huge number of prop bets both prior to and during the game.
Some of the most common props bets will be the amount of passing yardage each quarterback will have, the rushing yards for the top running backs, the receiving yards for the top receivers, the number of sacks per team or player and the over/under.
While those props will show up late in the first week between the conference title games and the Super Bowl, there are other outrageous prop bets available at online sites, as gaming regulations in Nevada prohibit the wagering on some of the more ridiculous options available elsewhere.
Currently you can find props such as the following.
The length of time Idina Menzel will take singing the National Anthem.
Over 122.5 seconds and Under 122.5 seconds are both (-120)
What will be the color of the hoodie Bill Belichick will wear during Super Bowl XLIX?
Blue (+105), Grey (-145)
What is the style of hoodie Bill Belichick will wear during the Super Bowl?
Full Sleeves (+115) Cut Sleeves (-155)
What wardrobe will Katy Perry be wearing during the first song she sings at her halftime musical presentation at Super Bowl XLIX?
Pants/Shorts (+110), Skirt/Dress (-150)
Will Seattle running back Marshawn Lynch receive a fine from the NFL for a Media Day incident prior the Super Bowl?
Yes (+800), No (-2000)
When it comes to the coin, flip prior to the game to determine who kicks off and who receives there are at least four ways to make a bet.
Result of the coin toss
Head and Tails are both (-105)
Which of the two teams will win the toss?
Seahawks and Patriots are both (-105)
Will the team that is the winner of the coin toss, also win the Super Bowl?
Both Yes and No are (-115)
Will the captain of the team that chooses the toss, call it correctly?
Both Yes and No are (-115)