Ten Super Bowl Facts For Bettors to Consider
January 23, 2015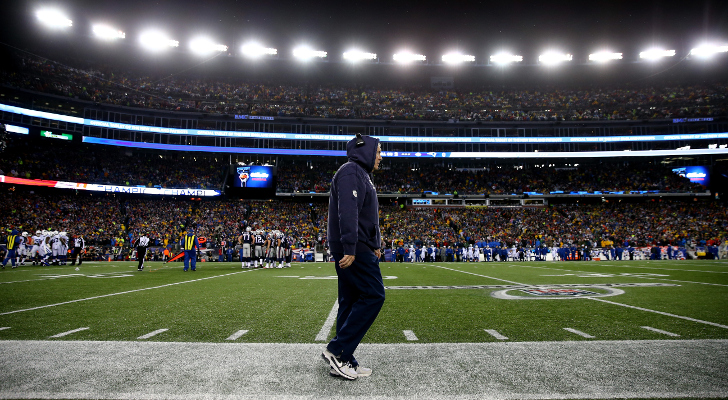 Super Bowl XLIX featuring the New England Patriots and the Seattle Seahawks will kick off in 9 days from University of Phoenix Stadium in Glendale, Arizona.
There will be plenty of different bet selections to choose from on the game, but looking at a number of angles will give you the best shot at making a solid wager on the game.
Here are 10 different angles to help you in making your choice.
*In the first 48 Super Bowl games, just one game was decided by one point. In 1991, Super Bowl XXV ended with the New York Giants defeating the Buffalo Bills 17-16.
*New England is 3-4 SU in its seven Super Bowl appearances. The winning margin was three points in each of its three wins.
*The Patriots are one of just four teams that have lost four or more Super Bowls. The others are Buffalo, Denver and Minnesota. Denver has lost the most with five.
*Since 2000, five winning teams in the Super Bowl have not had a player with 1,000 or more yards receiving. Seattle's Doug Baldwin leads the team in receiving with 825 yards. Of the five winning clubs since 2000, last year's Seattle team and the Patriots in 2003-04 are on the list.
*In the six games that Marshawn Lynch has run for 100 or more yards for Seattle, the Seahawks have won five, with the only loss on the road to Kansas City. Four of the five wins were by 16 or more points.
*Pete Carroll has a 7-2 playoff record for Seattle. With a win, he will become just the sixth coach in NFL history with 8 wins in his first 10 playoff games with the same team. The head coach holding the best record in this group is Bill Belichick who started with 10 straight wins with New England.
*There have been just eight back to back champions in the Super Bowl. New England was the last to accomplish that in 2003-04.
*New England has not won a Super Bowl in 10 seasons. In its three wins, New England built leads of double digits. In its four losses, New England never had a lead of higher than 8 points.
*New England went OVER 11 times this season, but just once against NFC teams in four games.
*Tom Brady wears jersey No. 12. Quarterbacks with No. 12 are 14-12 in Super Bowls with the last winner Aaron Rodgers in Super Bowl XLV.