Bookmakers Release Hundreds of Props for Super Bowl XLIX
January 24, 2015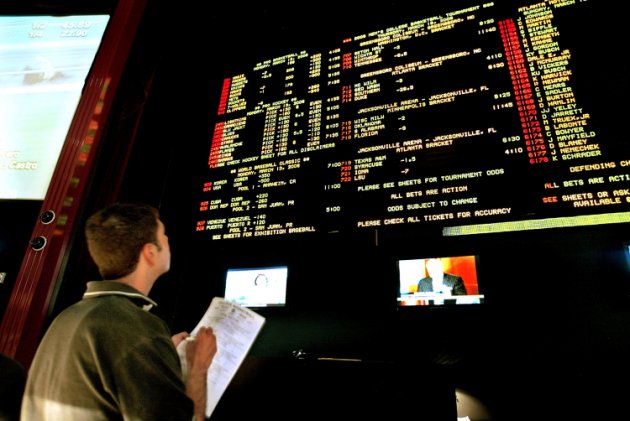 The props at the Super Bowl help bookmakers avoid what they call Black Sunday. On Friday, odds makers released 350 props for Super Bowl XLIX or 350 more than they did back in 1979 when the Pittsburgh Steelers met the Dallas Cowboys in the Super Bowl.
One veteran bookmaker said the only available bets in '79 were betting the side, the total and halftime. For Las Vegas bookmakers the Super Bowl in '79 became to be remembered as Black Sunday because all the books in town were nailed when Pittsburgh defeated Dallas 35-31. The 4-point win by the Steelers meant the house was middled.
Most places opened the line at Steelers -2.5 but closed it at -4.5. That meant bettors who put down -3.5 or less with the Steelers won and those who took Dallas at +4.5 also cashed in.
That meant bookmakers across Vegas lost from $150,000 to a hefty $1.4 million. Those losses were huge even by today's standards. However, losses like that today are offset by the hundreds of different props that bettors lay money on.
With a bad result in the game, the house still has the opportunity to pick up a strong win because of the vast number of props.While in recent years props have represented 40% of the complete Super Bowl handle, some Vegas houses or online sites will write up to 60% of their entire action on props.
Each year its seems to inch up in favor of props as bettors love the idea of smaller wagers on a number of different bets.
Due to these props, a replay of the 1979 Black Sunday is not likely to happen any time soon. Since 1991, the year that Super Bowl handles were first tracked in Las Vegas, the books have only had two losing days on Super Bowl Sunday.
One was in 1995, when San Francisco was favored by 18.5 points over San Diego and won 49-26, which resulted in a loss for Vegas.The second was in 2008 when the New York Giants defeated the New England Patriots 17-14 as 12-point underdogs.
The upset loss by New England in that Super Bowl was the late time Arizona has hosted the big game.