NFL All-Star Game (Pro Bowl) Kicks Off from Hawaii
January 25, 2015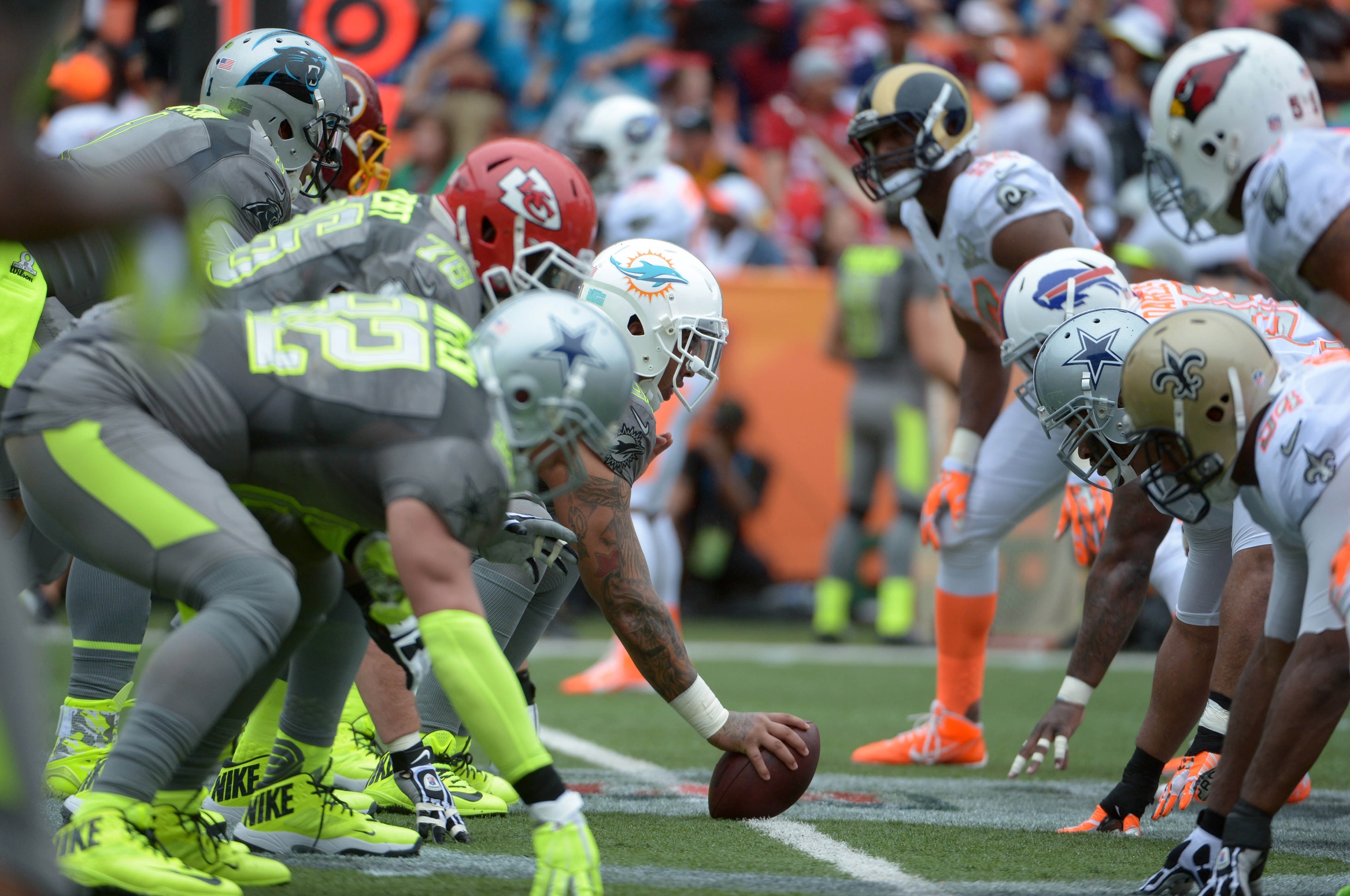 On Sunday, the NFL will showcase its Pro Bowl from Hawaii. The league has attempted on many occasions to make the game relevant with changes in rules and even putting together a fantasy draft to help build each roster.
This is the league's second NFL All-Star Game with each team built by a pair of Hall of Famers and not played as the AFC vs. the NFC. Cris Carter and Michael Irvin have drafted their teams earlier during the week and will be ready to face one another on Sunday afternoon.
None of the players on the Seattle Seahawks or New England Patriots will participate as they prepare for Super Bowl XLIX.
Several rules changes were applied for Sunday's game to help add interest to the game.
The clock continues to run even following an incomplete pass, possession change and at quarter's end. No kickoffs will be used, with each team starting their possession on the 25-yard line at their end of the field.
Two seasons ago, the NFC won 62-35, but last season, the first with the new format saw Team Sanders go down to defeat against Team Rice by the score of just 22-21.
Last season controversy surrounded the end of the game. Team Rice did not cover the spread as a favorite by 1.5 points even though a missed field goal was returned by Antonio Cromartie for a touchdown during the final seconds of play.
Players flooded onto the field from both teams assuming time ran out and the game had ended. Therefore, that touchdown did not count. The OVER was never close with a 90.5-point total that was overinflated due to the 75.5 posting from the game in 2013 that had combined points of 97.
Currently, Team Carter is the 2-point favorite in the game, while the point total is currently sitting at 68.5, which has dropped from its opening listing of 79 on some sites.
The NFL is hoping that the format used for the second season will attract more fans to watch the game.