A Close Look at the New England Patriots
January 28, 2015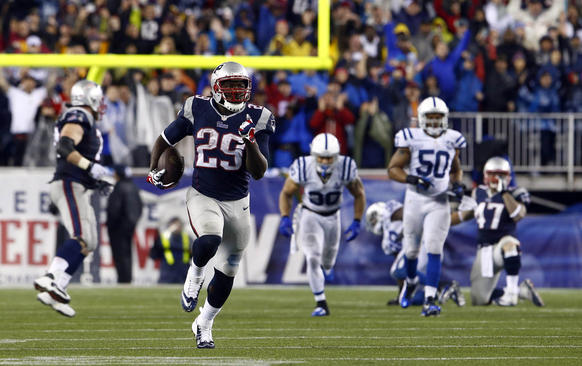 The New England Patriots are playing in their eighth Super Bowl, but have not lifted the Vince Lombardi trophy in 10 years.
The Patriots remain the favorite by 1 point over the Seattle Seahawks in Super Bowl XLIX. The point total has come off its high of 49 and on most sports books is 48.
New England on the season is 14-4 straight up and 10-8 against the spread. The over/under on the season is 10-8 to the over.
New England is 3-4 SU but just 1-5-1 ATS in their seven prior appearances. Under head coach Bill Belichick, the Patriots are 195-73 SU and 151-112-2 ATS.
Ten Trends Related to New England
New England is 6-7 ATS when a favorite this season. However, under Belichick the club as a favorite overall is 104-89-5 ATS.
Favorites at the Super Bowl are a combined 25-21 ATS.
New England is 12-15-1 ATS during the postseason under coach Belichick.
Teams coached by Belichick have a record of 23-11 SU following a week off, but are just 13-19-2 ATS in those same 34 games.
New England is 48-17 SU and 36-29 versus teams from the NFC, with Belichick as coach.
New England is 10-5 SU as well as ATS as a 1- to 2.5-point favorite under Belichick.
Since 2000, the Patriots are 55-13 SU and 42-26 ATS in games that have the over/under point total of 48 or higher.
New England is 107-39 SU and 81-62-3 ATS in a game that follows an ATS cover.
The Patriots are 71-15 SU and 50-34-2 ATS in a game following a win by 14 points or more.
Three of New England's four losses in 2014 were on natural grass fields. Super Bowl XLIX will be played at University of Phoenix Stadium, which is a natural grass field.
Key to Patriots Win
The ground game will be vital for New England. There is plenty of reason for the Patriots to stay with the ground game. In all four of the losses this past season for Seattle, its opposition ran for over 100 yards in the ground. Seattle is 4-4 SU and 2-6 ATS when giving up 100 yards or more on the ground.