Four Solid Prop Bets For Super Bowl XLIX
January 31, 2015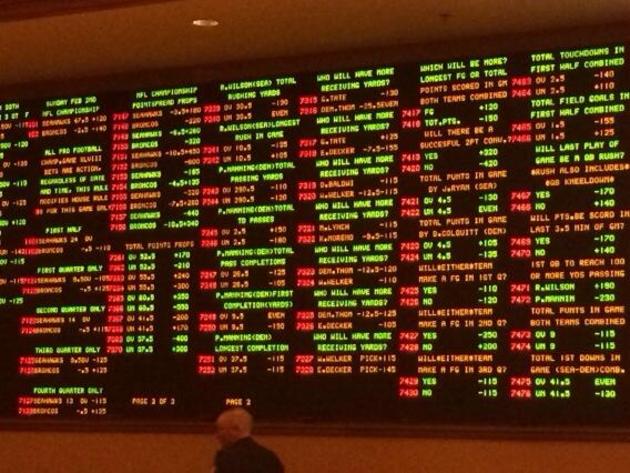 As Super Bowl XLIX approaches its Sunday afternoon kickoff, bettors are perusing through all the prop bets available for the big game.
Below are four of the prop bets for Sunday's game that just might make someone a winner.
First score
Touchdown (-150) All other scores (+120)
Getting plus money is the way to go on this bet. Both teams should start with poor field position, with both offenses likely starting conservative and a field goal is more likely to open the game. An OTHER score looks good for this. Remember last year's safety?
Total interceptions thrown in game
OVER 1.5 (-155), UNDER 1.5 (+125)
While Tom Brady and Russell Wilson are not known to make mistakes, both defensive secondaries are superb and that means multiple picks will likely be registered on Sunday. Brady has thrown a minimum of 1 interception in eight of the last nine games he has played. Russell Wilson had 4 picks in just his last game against Green Bay. The OVER looks good for this.
Touchdowns scored by both teams
OVER 5.5 (-105), UNDER 5.5 (-125)
For what is close to even money, six touchdowns are reachable. New England is averaging 3.4 TDs per game coming into the Super Bowl and Seattle is averaging 2.8 per game. Playing conditions will be ideal and scores should be made often in what should be a high scoring game. Take the OVER.
Will game have a margin of three points
Yes (+300), No (-400)
While the Patriots have won each of their three Super Bowls by three points, just three of the 45 other Super Bowls played have ended with a difference of three points.
None of the 18 games New England or Seattle played this season ended with a scoring difference of three points.
With the new rules for overtime, a margin of six points in the final is as common to end a game, as is a three-point finish. Take the NO is this one.