Sports Books Release Super Bowl 50 Futures
February 2, 2015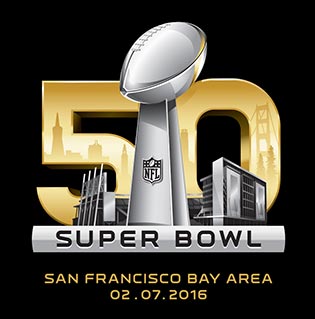 The NFL ended another season on Sunday when the New England Patriots defeated the Seattle Seahawks 28-24 in Super Bowl XLIX.
NFL fans will now have to wait until September for the kickoff of the 2015-16 season. However, NFL bettors can start placing futures bets already as odds makers have released the futures for Super Bowl 50.
The Seahawks, not the newly crowned NFL champion Patriots, are the favorites to win Super Bowl 50 according to odds makers.
Seattle was installed as the 5 to 1 favorites to lift the Vince Lombardi trophy in February of 2016. The game will be played at Levi's Stadium the home of the San Francisco 49ers on February 7, 2016.
New England rallied to win Super Bowl 49 on Sunday and is second on the newly released futures board at 6 to 1. Following the Patriots are the Packers at 7 to 1 and the Broncos at 8 to 1.
Other teams of interest include the Colts at 12 to 1, the Cowboys at 14 to 1, the Eagles at 20 to 1 and the Steelers at 20 to 1.
Denver is one of just six teams with a new head coach. The Broncos are waiting to see if Peyton Manning their star quarterback will decide to return to play.
Gary Kubiak was hired as the head coach for the Broncos, to replace former coach John Fox. Fox has since signed to coach the Chicago Bears. Chicago is 50 to 1 to win the next Super Bowl.
San Francisco with Jim Tomsula as the new head coach, look to reach the Super Bowl and become the league's first team to play on their home field. The 49ers are currently sitting at 25 to 1 to win the Vince Lombardi trophy.
Jack Del Rio is the new coach for the Oakland. The Raiders are one of the league's biggest long shot to win the Super Bowl at 300 to 1.
Both Jacksonville and Tennessee are also 300 to 1. Tampa Bay is 200 to 1 and the Jets are 100 to 1.
Buffalo will have Rex Ryan as its new coach and is sitting at 50 to 1 to win the Super Bowl. Atlanta is expected to hire Dan Quinn the defensive coordinator for Seattle as head coach. The Falcons are 30 to 1 to win the Super Bowl.
Sports book also have the early spread sitting at NFC -2.5 and the point total for the over/under on 51.5.