Bovada Issues Free Bet for Super Bowl Outage
February 3, 2015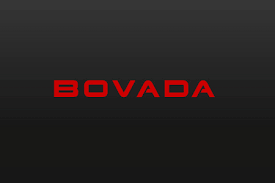 Immediately prior to the Super Bowl, Bovada Sportsbook (SBA Rating B+) was having technical difficulties caused by the amount of visitor traffic to their site. The company has issued an apology and a free wager for existing customers to help smooth over the snafu. If you have a Bovada account then chances are you have a $50 free play in your account right now.
Below you can see the exact message customers received from Bovada:
"Dear Customer,
Last night, prior to the Super Bowl, many of our customers were unable to load the sports pages of our website. Our systems crashed due to a high volume of traffic. Simply put, we anticipate this level of traffic every year and the outage should not have happened.
If you were unable to place a Super Bowl bet due to this issue, we are extremely sorry. We can only imagine how incredibly frustrating it must have been to miss out on a game that ended so close to the line.
Though we know it is only a token, we would like to express our regret over what happened by issuing a $50 Free Bet bonus to your account, which you can use on any sport this week. Simply sign in to your account before February 16 to access it from the bet slip.
We hope to see you back in time for March Madness and all upcoming sporting events.
Best Regards,