Odds Makers Give Tiger Woods Little Respect
February 5, 2015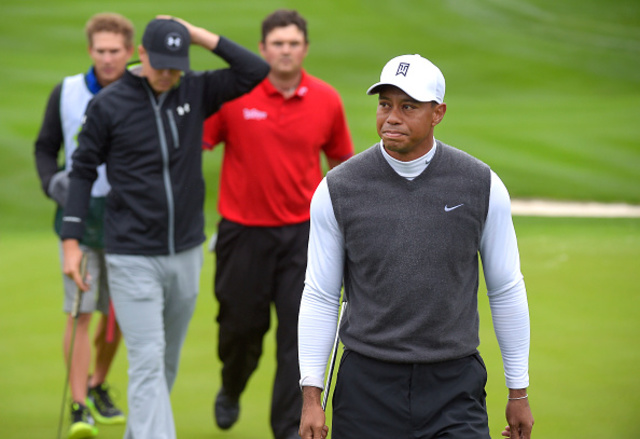 Who would have thought that Tiger Woods would be going off at 40 to 1 to win a golf tournament, especially one being played at Torrey Pines?
That is exactly what will happen Thursday when Tiger tees it up on the first day of the Farmers Insurance Open. Odds makers have given little respect to the 14-time major winner, while bettors have snapped up the generous odds on the former world No. 1, who is currently struggling mightily.
Woods was 50 to 1 to win when the odds were opened for the tournament, but was bet down to his current 40 to 1 late Wednesday.
There was even a prop bet place on Woods on whether he would make the cut after Friday's second round. The "Yes" opened as the favorite at -140, put that was bet up to -150.
Tiger has won this PGA event 7 times and has one other win on this course, the U.S. Open in 2008.
Last week at the Phoenix Open, Woods shot the worst round of his professional career when he carded an 82 during the second round. Woods missed the cut and finished dead last in the tournament.
Hank Haney the former swing coach for Woods does not believe that Woods is close to fixing his swing problems. When you have, what we call the yips, said Haney, you have many issues and this will not just fade away quickly. Tiger has been quiet this week leading up to the tournament. His confidence at this golf course could help him find his game again, but odds makers certainly do not think so.
Play begins on Thursday with Tiger teeing off at 12:20 ET.
2015 Farmers Insurance Open Top-10 Odds to Win
JORDAN SPIETH 10 to 1
JASON DAY 12 to 1
JIMMY WALKER 15 to 1
HIDEKI MATSUYAMA 20 to 1
RICKIE FOWLER 20 to 1
JUSTIN ROSE 25 to 1
BRANDT SNEDEKER 25 to 1
GRAHAM DeLAET 25 to 1
BILL HAAS 30 to 1
PHIL MICKELSON 30 to 1