Is Major League Baseball Ready to Legalize Gambling?
February 8, 2015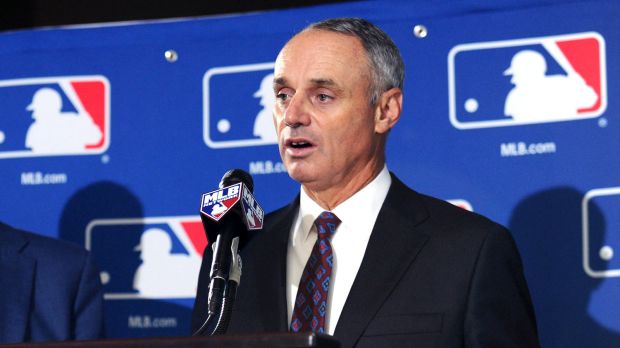 Rob Manfred the new Major League Baseball commissioner acknowledged it was time for MLB to give new consideration to gambling on sports, as momentum builds towards making it legal.
Manfred's comments come after recently sentiments were expressed by Adam Silver the NBA commissioners who is an advocate for sports betting to become legalized. Silver has discussed that topic with the other commissioners of professional sports in the U.S. However, he said he would leave it up to each of them to offer their opinions to the public.
Manfred did just that during his appearance on a television show Thursday. Manfred said gambling in our society is different today and its legalization is an important topic that needs to be discussed between the commissioners' office and the baseball owners about what the MLB institutional position is.
He added that he understood arguments made by Silver and the most appropriate thing that can be done is wait to speak with the owners about the topic.
The staunch resistance by baseball to betting has very deep roots in the history of U.S. sports. The commissioner's office was first setup in response to a betting scandal surrounding the 1919 Black Sox fixing the World Series.
Pete Rose is still banned from baseball for betting on MLB games while managing the Cincinnati Reds.
Manfred pointed out clearly, that the state of the internal policies of MLB regarding betting would remain unchanged.
He added that baseball was different from the other sports since the commissioner's office started as a result of a gambling issue.
At the same time, when asked about a possible reinstatement of career hits leader Rose, Manfred said he thinks what will happen is he will hear from Rose and will eventually have to make a decision but not just yet.
He does not want anyone in Rose's camp to think he has a predisposition on the issue. He concluded by saying if Rose wants a hearing, he will be granted one and we will make a decision on the issue.