5 Reasons You Should Bet on Sports at BetOnline.ag
February 9, 2015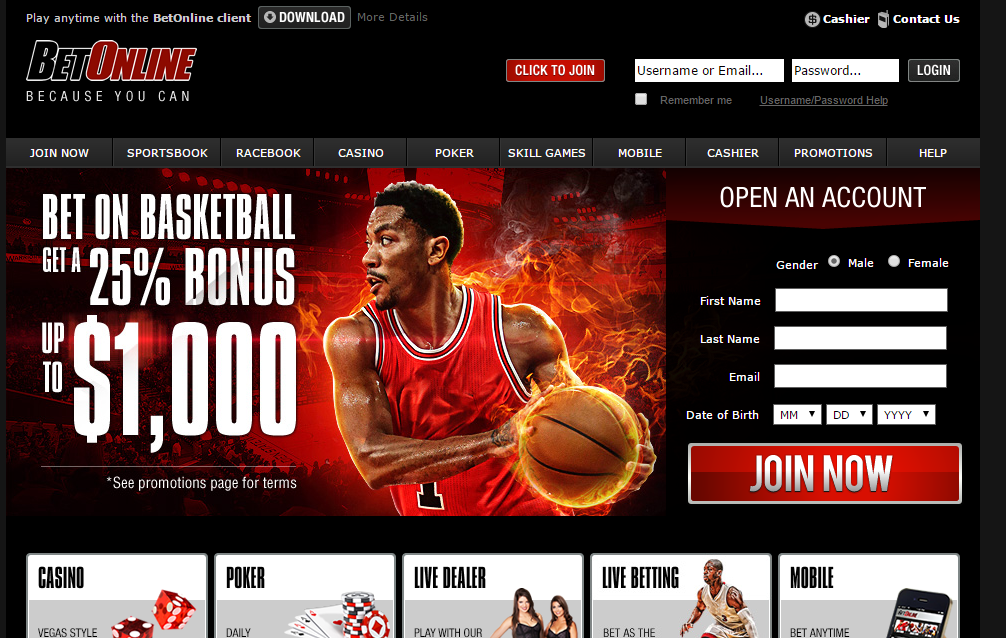 Looking for a new place to wager on sports? You and a million other people! We know how difficult it is to find that 'perfect' online sportsbook. There are so many garbage sportsbooks out there but there are also some hidden gems. One of those hidden gems is BetOnline.ag. It's not your typical online sportsbook. This isn't a scam operator. Your money is safe there. And we have a bit of information to back up this claim in our "5 reasons you should bet on sports at BetOnline.ag" article:
#1 reason: Epic Promotions
Who doesn't love a little bit of free money? Here's what you'll receive when you make a deposit at BetOnline.ag; up to $1,000 welcome bonus (25% matched). So let's say you deposit $4,000. You will get an additional $1,000. That's a pretty solid deal. Free money doesn't suck.
#2 reason: Great Site for Beginners
The first thing we noticed about BetOnline.ag was this appeared to be a sportsbook that is perfect for beginners because the lines are so simple to find and understand. It's not a confusing site at all. It literally takes maybe 30 seconds to log on, find the game you want to bet, and then submit your bet. You'll see all the lines immediately after you log on.
#3 reason: Great Site for Hardcore Handicappers
Just because this is a great site for the beginners doesn't mean it's not a place for the expert gamblers. It's perfect for both. You have real-time odds at your disposal and high maximum bets. We talked to a few hardcore sports bettors that told us BetOnline is their favorite place to bet because the lines are updated as fast as anywhere and the $1,000 of free money helps with the bankroll.
#4 reason: You Can Trust Your Money Here
This is the most important. If you can't trust your money somewhere, don't play there. Why should you trust your money at BetOnline? Well, because we have yet to speak to anyone that claims to have been screwed out of money on that site. And our money was safe as well. There are tons of great reviews out there about BetOnline. In fact, there may not be another online sportsbook with more positive reviews. It's pretty obvious players feel safe using BetOnline.
#5 reason: Tons of Additional Casino Games
Let's be honest. Most sports bettors also delve into other forms of gambling such as poker, blackjack, slots, etc. The cool thing about BetOnline is this isn't just an online sportsbook. There are all sorts of exciting casino games, including a live casino with live dealers at the blackjack, roulette, and other tables games. If you're running bad at the sportsbook, perhaps you can change your luck around at the blackjack table or the solid BetOnline poker room. Many top poker players play exclusively on BetOnline.
We know you have many options to wager on sports. There are hundreds of sites out there. It's our job to give you some unbiased, accurate information about the sportsbooks. BetOnline is a great online sportsbook but it's not the only awesome place to bet on sports. We have a complete list of recommended online sportsbooks that you should check out. Perhaps, after reading that list, you'll be more interested in one of the other sportsbooks on our list. But if you end up at BetOnline, as you've discovered in our list of 5 positive qualities about BetOnline, you won't be disappointed.