College Basketball and NBA Take Over the Betting Spotlight
February 10, 2015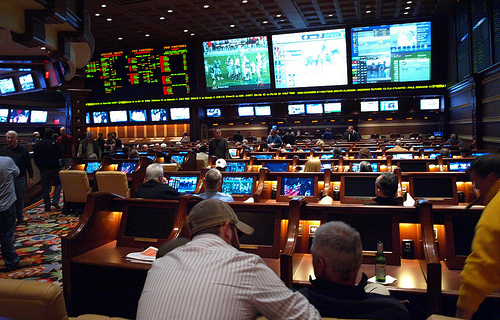 The seasons are changing at sportsbooks everywhere as the NFL and college football is over and the NBA and college hoops take the spotlight. With the NFL done, the NBA will increase in bettor popularity, but the urgency is greater for bettors to determine what is taking place on the college hard court with March Madness just around the corner.
Sports books have had to readjust to life without football as the Super Bowl ended five months of bettors lining up at the betting window and inputting their wagers online.
This week a big sign of the change in seasons, and we are not talking about weather here, is the listing by sportsbooks of the Major League Baseball win totals.
It seems hard to believes the MLB season is about to start spring training. This week the online sites and casinos in Vegas will list the MLB win totals. One site is offering 64 player props including 32 home run totals and 32 win totals for pitchers.
Sportbooks are also promoting football north of the border with the 2015 CFL Grey Cup grabbing attention, while the Tour de France will take bets this season and the weekly golf tournaments on the European Tour are drawing interest.
In the CFL championship game, the 3 to 1 favorites are the Calgary Stampeders, with the Saskatchewan Roughriders and Edmonton Eskimos next up at 5 to 1.
In the Tour de France, the favorite for the July long race is Chris Frome from Britain at 2 to 1. Alberto Contador the 2007 winner is 5 to 2.
The college basketball season is winding its way to conference tournaments that will be followed by everyone's favorite March Madness. Kentucky is still the overwhelming favorite at 4 to 5 to win the national title, but the tournament is long and hard and anything could happen and usually does.
The NBA has passed its midway point of the season and will break for a week with the All-Star game and other activities this weekend.
Football has ended, but there are plenty of sports options for the bettor both online and at the betting window.